F.A. Community Shield in England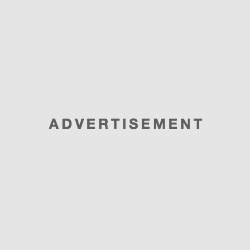 The FA community shield in England is traditionally held every year one week before beginning of the season, and it is sort of preparing the two champions in the competitions that they won for the upcoming season. The Community Shield is played between the winner of the Barclay's Premier League and the Emirates F.A. Cup, and it is judged as a friendly preparation match with a trophy to play for.
This year the two teams that crushed in the big finale were the Premier League winners Chelsea under the guidance of Jose Mourinho, and the Portuguese coach met no other but his bitter enemy on the other side, the French Arsene Wenger, leading Arsenal as the Emirates F.A. Cup winners.
There were several interesting facts to be known before the match starts regarding these two teams:
– Arsenal is the winner of last year community shield after running over Manchester City as the Premier League winners with the score of 3:0, so they are the defenders of this year's Community Shield.
– After a good and successful 12 years in Chelsea, their 1st goalkeeper Peter Cech is now an Arsenal Player, and he will try to help Arsene Wenger and his new teammates win against his old teammates, as well as help Arsenal in canceling the black magic which is thrown over them, and that is,
– 12 games in row Arsenal have not won against Chelsea. Jose Mourinho either went out of the match as a winner or they shared points, but never as a loser against Arsene Wenger. Will that change or will we see blues victory again?
As soon as the game started Arsenal fans made two things clear: They enjoyed the presence of Peter Cech in their jersey, and each time CescFabregas touched the ball, the whole stadium was unsatisfied, as expected.
The first bigger chance on the match was for Oxlade-Chamberlain in the 24th minute, and he managed to turn it into a goal for Arsenal, which at the end turned out to be the only goal that gave Arsenal the victory and the trophy.
We have to mention the young Belerin, the right back of Arsenal who managed to stop 100% of Eden Hazard's dribbles and crosses from the left side of the pitch, and Coquelin who was the heart of Arsenal's middle and the main initiative of the counter attacks, which is a new thing for Arsenal on this match.
Peter Cech managed to get 3 trophies in 3 games in the Arsenal Jersey, and the commentators joked after the game that if Arsenal wins against West Ham at the start of the premier league it will be strange for Cech not to lift any trophy at that match.