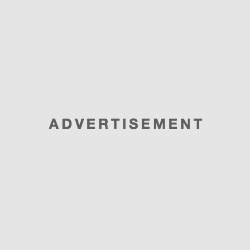 Istanbul – Anadolu Efes basketball in the ninth round of the Euroleague before a national audience Laboral defeated Kutxo by 95:86 and entry of the fifth victory. In the losers he had a prominent role Jaka Blazic , who scored 15 points.
In a duel of teams that have already made progress, had an initial initiative of the guests and the first quarter came with 21:16, the score was 46:41.
The following are more indicated hosts and the third quarter provided with 26:20, so that, before the last quarter of the guide point (67:66).
Laboral Kutxa after a minute quarters quarters behind the four (66:70), then the partial outcome of 11: 2, wherein the Blažič contributed five points lead you to five (77:72). Spaniard this was not enough to win because the Turks in the outcome of the 78:81 entry of ten consecutive points, and rejoiced in the victory.
In Anadolu Efesu was the first shooter Thomas Heurtel with 25 points, Dario Saric added by 12th
In Laboral Kutxi was the most effective by Darius Adams with 20 points, Jaka Blazic, in 28 minutes, entered an almost 15 points (two, 3-4, 3-5 Troika) and 5 rebounds.
Maccabi outplays Brose Baskets
Israeli Maccabi is the home stadium crosses the ball German Brose Baskets by 85:65. The hosts have decided the match in the first quarter, which was received by 22:10, then only control the remainder of the match.
At home he was the first scorer Sylven Landesbergen with 19 points. In dense was the most pitchDaniel Theis with 13 points, Alexei Nikolić is almost nine minutes scored 3 points (two, 0-1, 1-2 for three).
Thursday couples ninth round of the Euroleague
Group B
Anadolu Efes – Kutxa Laboral 95:86 (16:21, 25:25, 26:20, 28:20)
(Heurtel 25 Šarić 12, Adams 20, Blažič 15 and 5 rebounds)
Limoges – Olympiakos 67:76 (15:20, 21:26, 12:19, 19:11)
(Traore and Westermann 14; Printezis 13, Mantzaris 12)
Standings
Olympiakos 1 9 8 1693: 17 611 points
2. Laboral Kutxa 9 5 4762: 696 14
3. Anadolu Efes 9 5 4782: 737 14
4. Cedevita Zagreb 8 4 4598: 12 603
5. Limoges 9 2 7 621: 11 754
6. Emporio Armani 8 2 6583: 10 638
Group C
Pinar Karsiyaka – Lokomotiv Kuban 78:88 (22:27, 21:23, 14:20, 21:18)
(Carter 25, Gabriel 15; BROEKHOFF 26, Fesenko 17)
Barcelona – Žalgiris 88:92 (16:27, 22:18, 25:25, 25:22)
(Tomić 28, Arroyo 15; Jankunas 17 Kalnietis 16)
Standings
1. Lokomotiv Kuban 9 7 2676: 16 609 points
2. Barcelona 9 6 3 748: 15 669
3. Žalgiris Kaunas 9 5 4625: 656 14
4. Panathinaikos 8 4 4599: 12 597
5. Pinar Karsiyaka 9 2 7615: 11 691
6. Zielona Gora 8 2 6532: 10 583
Group D
Maccabi Tel Aviv – Brose Baskets 85:65 (22:10, 19:18, 29:22, 15:15)
(Landersberg 19 Rochestie 16; Theis 13 11 Miller, A. Nikolic 3)
Dinamo Sassari – Unicaja Malaga 65:77 (23:26, 16:22, 12:15, 14:14)
(Alexander 19, Varnado 16; Smith 20, Hendrix 16)
Standings
1. Unicaja Malaga 9 7 2685: 16 631 points
2. CSKA Moscow 8 7 1729: 642 15
3. Brose Baskets 9 5 4691: 666 14
4. Darušafaka 8 4 4 572: 576 12
5. Maccabi Tel Aviv 9 3 6680: 726 12
6. Dinamo Sassari 9 0 9636: 753 9