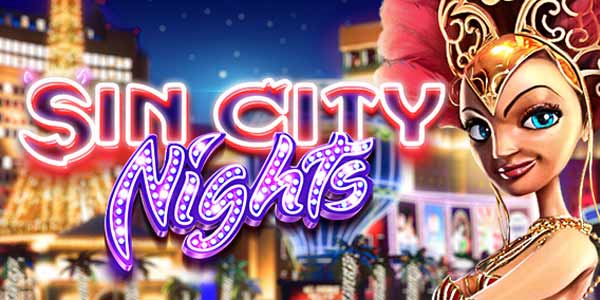 Enjoy a night out in Vegas on Sin City Nights ™, the new Betsoft machine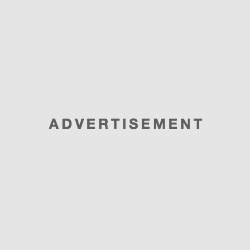 After Vegas ™ and Weekend in Vegas ™, Betsoft decided to take a new ride to Vegas on its latest Sin City Nights ™ slot machine. The famous city of vice will, once again, open you the doors of wealth. As usual, Betsoft has put the package to the level of graphics and animations on this game. And in addition to being particularly aesthetic, this new title of Betsoft will allow you to boost your chances of winning thanks to the many bonuses that Editor has integrated on this slot machine. Then embark on our guide for a trip to the heart of the Las Vegas Strip.
What's going on in Vegas, stay in Vegas
Music funk, lights and neon lights, excess, no doubt, you are in Las Vegas. Betsoft has chosen to locate its latest slot machine Sin City Nights ™, in the heart of the Strip, the famous boulevard of the city of Nevada where the biggest casinos are located.
During your games on Sin City Nights ™ you will be assisted by a very charming and sexy cabaret dancer. The latter will take the chance and reward your winning spins with a small dance step. And as would the so our Anglo-Saxon friends: "what happens in Vegas, stays in Vegas. "Understand" everything that happens in Vegas, stays in Vegas. "… finally, everything except the gains you will be able to generate on this game of course.And, believe us, the latter are likely to make you turn your head.
An avalanche mode ideal for small budgets
We do not know if Betsoft has decided to be particularly generous for this holiday season, but the least we can say is that this City Nights ™ slot machine consists of 5 reels and 25 Pay lines is not stingy as a bonus.
In addition to doubling your winnings with the Double Up option available on each of the Betsoft i-Slots, you will be able to enjoy the famous avalanche mode.This mode allows you to enjoy free re-spins as soon as you manage to make a winning combination.
For example, if you succeed in making a winning combination on line 19 of the slot machine, the winning symbols will explode on the screen to leave room for others. And in these cases, you will not need to stuff out of your pocket so that the new symbols come nesting on your reels. So, if you are particularly in vein, you will be able to chain the winnings without having to store on the slot machine.Awesome, is not it?
Three Wild bonuses for the price of one on Sin City Nights ™
And in addition to this avalanche mode, every time you realize a winning spin on Sin City Nights ™, you can enjoy a Multiplier bonus ranging from x1 to x5 depending on the number of winning combinations accumulated.This bonus can even multiply your win by 15 when free spins.To unlock these free spins, you will need to display the free spins icon 3 times on the machine screen, knowing that this symbol appears only on spools 1, 2 and 3 of the slot machine.
Finally, Sin City Nights ™ will offer you not only 1, nor even 2, but 3 Wild bonuses in total. Respectively symbolized by the number 7, a gold bell and cherries, these bonuses will act as a joker and will allow you to optimize more and more your chances of winnings. You will soon be able to enjoy Sin City Nights ™ from Betsoft on the best online casinos of the moment. Good game and good luck to you.