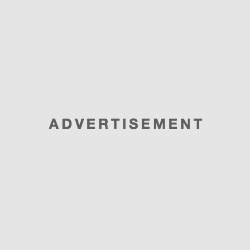 English FA fined for illegal gambling Demichelis
As we all know it is illegal for a professional footballer to make bets on any other games, clubs, players or whatever sport there is, but things got out of control for these two professional sports players (former player current coach, and current trainer) so they took the betting a step further and betted on their own teams. As expected a big punishment was followed by the officials, FIFA and other important institutions. Read more below or on our site, Jackpot bet online.
The Argentine international Manchester City defender Martin Demichelis has been fined Wednesday by the English Football Association (FA) with 22,508 pounds (28,500 euros) for a case of alleged illegal gambling. Demichelis, 35, had already accepted the charge of the FA of "misconduct" for violating the rule E8 governing body of football in England with regard to football matches.
According to the FA, the Argentine defender, ending contract next June 30 with Manchester City, he made 29 bets on football matches between 22 and 28 January this year. "Martin Demichelis has been fined 22,058 pounds and has been warned about his future conduct after accepting the charge of the FA," the agency said in a statement posted on its website. The standard E8 of the FA states that players "can not bet directly or indirectly or instruct, permit, cause or encourage any person bet about the score or outcome of soccer matches around the world."
A few weeks before the start of the European Football Championship in France, the football coach of Italy, Antonio Conte, he was relieved of his links with the betting scandal in the "calcium", he decided today the court of Cremona handling the case.
Conte was accused of sporting fraud for allegedly failing to report the manipulation of a party in his time as coach of Siena between 2010 and 2011. The prosecution asked for a sentence of six months probation.
The coach of 46 years, has always insisted on his inociencia, he had asked for a quick order to clarify the situation before the start of the European Championship in France on June 10 process.
After the tournament, the Italian will leave his post to take over the bench for Chelsea in the English Premier League.
In total, more than a hundred players, coaches and leaders of the first three divisions of Italian football are under suspicion in the betting scandal.
Among them are famous names like Stefano Mauri, Lazio; Giuseppe Signori, a former striker of "Azzurra" and Stefano Colantuono, former coach of Udinese.
Conte has already been suspended several months a few years ago by arrangement results.
It is bad for a professional football player to bet on any kind of sport.