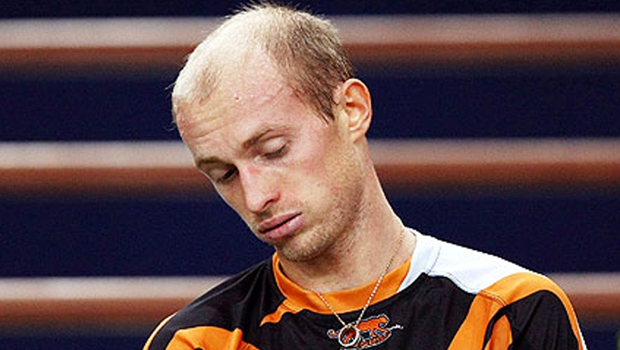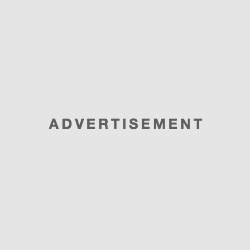 End of a glorious career for a Russian no.1
The Russian ace won The ATP World Tour Finals in 2009, than retired in October from professional career. There couldn't be a better farewell for the Russian, than his home crowd when he picked the racquet one last time at the Kremlin Cup in Moscow.
According to Roger Federer, that was not Davydenko. He was the quiet Russian, and the tools and moves that he was using in his games were doing all the talking for him, unlike the top dog and his international colleague Marat Safin.
His return and the speed that takes him from one field to another is just a reflection of how good he is on the field, and certainly one of the most interesting players to watch on the tour. His serve spoke lauder than many people's mouth could, as he used that to serve Nadal a peace of his skills with 6-5. He held the record of being the only player beating Nadal in 5 straight duels when the Spaniard was on the 1st place in ATP. Murray got a bit less, 6-4, and Nikolay also had two victories against Novak Djokovic and Roger Federer, each.
Roger Federer says that he enjoyed the duels against NikolayDavydenko, because he was an incredibly talented player. His biggest weapon was his return, as Roger says he could take it off your hand and just fire away. His backhand and forehand, the speed that he comes on the net after a good shot. Not many players could do that, he could just dominate. The records speaks for themselves, as he had 21 titles when he retired, which is six more than his Russian mate, Marat Safin, who could never keep his mouth shut.
Cheche the online sport betting forums and bet on your favorite tennis player.
Five years ago Davydenko ended the 0-12 skid against Federer in the semifinal of the World Tour Finals, and later topping the 1st place. In the final he was head-to-head with the U.S. Champion Juan Martin del Potro. His biggest support on the field came from his full-time wife, part-time coach, Irina. There is not a single player in tennis history that won the season-ending tournament, and hadn't reached to the Grand Slam final. That speaks most about the tendency that Davydenko can enchant his mind in given moments, and it has nothing to do with the flaws in his game. As Federer adds, he was the best player not to reach Grand Slam final, as Federer himself is responsible for that because Davydenko reached the semifinals three times, and was knocked back by the Swiss the same number of times. In an interview that Davydenko spoke about his life, he said that he likes how he played, and he liked his life for the last 10 years. People may think of him as a disappointment, and that he is disappointed not to reach a grand slam finale and becoming No.1, but that's not the case. Everything was perfect in his life. Davydenko's best ranking was No.3 at the ATP list.