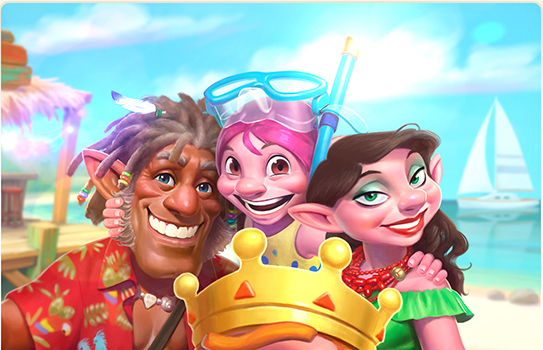 ELK Sam on the Beach slot available soon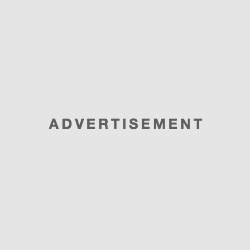 Fans of the productions of ELK Studios can rejoice in this New Year because the developer has just announced the launch of his new slot machine Sam on the Beach.
ELK Studios impresses players in the online gaming universe by producing high quality titles, and has just recently re-released with his new Sam on the Beach slot machine, which he has announced will soon be released. This game is scheduled to be launched on February 1st this year, and it is already attracting a lot of interest among enthusiasts. It incorporates 5 reels and 243 ways to win on which you will see Sam and all his family who are experiencing a crazy adventure. You will certainly enjoy this entertainment option right from the start.
Sam and his family take a walk
The regulars of the games designed by this software provider should have no trouble recognizing the main character used on the title. This is Sam, the Troll King who ran a casino in an enchanted forest with his Queen Sandra and their daughter Maggie. This time, the generous troll decides to take all his family on vacation on the Caribbean beaches, more precisely with his uncle Ted. This is well deserved, because after hard times spent managing a casino, you have to relax. This character is always passionate about everything related to electronics, and you will notice it every time it appears on the screen. The neon is still in use, and the developer used it to design the other symbols of the title, including the hippocampus, starfish, crab and much more. Of course, you'll see Maggie, Sandra, Ted and Sam having fun at the beach.
Sam even more generous
Let him remember that one of the factors that contributed to the success of the online slot machine Electric Sam is the large number of features it integrates. According to the trailer published by the developer, this new production does better, with its volatility of 7 out of 10. The 5 reels and 243 ways to win remain, but the number of features increases. You will be entitled to sticky jokers, a part of re-rotations, sticky multipliers, free spins and more. Betting strategies, a trademark of ELK Studios, have been incorporated, and you can use them to better manage your sessions. The wait may be long, but February 1 is not far! So, a little patience again!
Sam on the Beach will be available on casinos ELK Studios
ELK Studios is a software provider that is not as well-known as the biggest names in the domain, but it does an excellent job as evidenced by its productions. It fuels very good online betting sites that accept French players, like Cheri Casino. Moreover, you can be assured that when this title is launched, you can play it from the first days on this platform. In the meantime, you can already visit Cheri Casino and enjoy the excellent bonuses it offers to play other productions of ELK Studios!