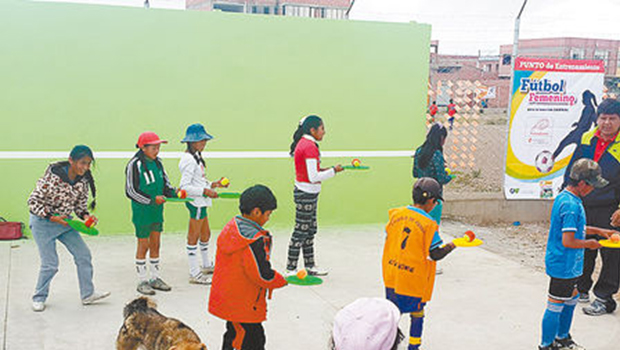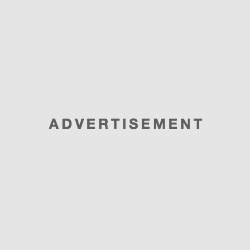 El Alto Tennis project working as planned
The massification of education and discipline of tennis in El Alto will grow in 2016, thanks to a project to promote Paceña signed by the Tennis Association (APT), the Mayor and i3 Social Impact Foundation. Two years ago the APT initiated the "massification of Tennis" program at St. Vincent de Paul School Fe y Alegria, where about 500 children practice in their physical education classes.
On Monday August 24 Plus Marks Reason published an article about teaching tennis at the school where the teacher Gabriela Shock is in charge of the courses.
Following the interest that tennis is generating in children of that city, La Paz association decided to extend the program for 2016, which involves the construction of two fields on land that facilitate the Mayor.
Saturday December 4 and began courses in the Santa Isabel District 2, where children and young people between 6 and 14 attend and have the opportunity to conduct practical. It was initially intended to be only until age 12, but at the request of the parents was an extension to 14.
For this, the APT appointed specialist coaches who teach on Fridays and Saturdays of each week, between 14.00 and 18.00. As there are about 200 registered, courses were divided according to ages 6, 8, 10 and 12-14 years, both ladies and men. In each there are up to 12 small groups, explained Franz Zilvetti, vice president of the APT.
"We want to show that tennis is not just one type of people, but everyone can play. With the construction of the court in El Alto have a place to be trained and form best players. " The association also puts materials such as nets, rackets, balls, etc., so that small have all conditions.
For now, the courses take place in the Litoral and Guadalquivir avenue, where there is a multipurpose court and where a fronton of 12 meters wide was built by three meters high. It will train there until the mayor transferring the sites for construction of the two courts, in March 2016.
By way of encouraging more children, the APT took the initiative to present Saturday at three Bolivian players who excel in international matches: Stephan Koenigsfest, Sebastian and Daniela Azcui la Fuente, who taught how to play some small use of the fronton.
The data
Free
Registration for these courses is free, and young children should only be submitted to train.
Interest
Franz Zilvetti, leader of the La Paz association, said that parents even asked that the court also teach older, the interest there.
Evaluations
"The project management work throughout 2016 with at least 200 students, with quarterly reviews serving to go adjusting plans and identifying human potential," according to a statement.