Durant triple-double over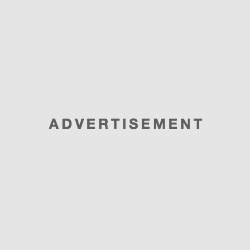 Durant triple-double over Atlanta, Gasol broke a streak of Chicago
Let's start with the first team. Thanks to DeMarcus Cousins (27, 11r) and Radžonu Rondo (16, 12as, 9rb) Sacramento broke a string of three losses and deepened the crisis Niksa who have four matches are not aware of triumph. Otherwise, the play of the game was made that the Rondo dunk three minutes before the end of the audience and raised his teammates on his feet.
The team of New York to have anything to complain about, because they had a shot to win, but Carmelo Anthony missed a shot for three. When the Knicks were the best Melo with double-double performance of 23 points and 14 rebounds, while young Kristaps Porzingis added 13th
Oklahoma is still getting used to a new style of play that forces the Bill Donovan, and it looks like they are on the right track. Thunder got their third consecutive triumph and against one of the best teams in the East (Atlanta). As expected, the match was led by the phenomenal Kevin Durant (25, 12r, 10as) and Russell Westbrook (23, 10as). Great help they had in mind the brilliant Serge Ibaka (23, 10r)
– I'm trying to make it easier for yourself. In the last match that we lost all of them wanted to be aggressive and that I achieve the points, so I tried to make this time change some things – explained Durant by exercising the seventh triple-double performance of his career.
When the Hawks said Kent Bejzmor with 22 points, while Jeff Teague added 18th
The derby evening Chicago finally broke a string of three consecutive defeats. Defeated the Clippers (83:80) and reached the 12th victory of the season. The biggest "culprits" for this were Pau Gasol (24) and Jimmy Butler (14). The team Clippers have distinguished themselves Blake Griffin (18, 1rb) and Chris Paul 12th
– We have an opportunity to do something special. I'd hate ourselves that we are such a chance, "thrown into the water," – said Gasol.
More practical is not news that the Philadelphia lost. New defeat, 22 Sixers this season have suffered from Brooklyn (100: 91).
Neither the Nets are not overly better situation, because this is only the seventh triumph after 22 matches played. Until it came thanks to Andrea Bargnani (23), while the guests said Jalil Okafor ( 22, 10 rebounds).
– Due to the situation we are in, we need a every triumph. As regards the details, it is most important that we won the game in such cases falls into the background – said Bargnani.
RESULTS
Brooklyn – Philadelphia 100: 91
Chicago – LA Clippers 83:80
Oklahoma – Atlanta 107: 94
Sacramento Kings – New York 99:97