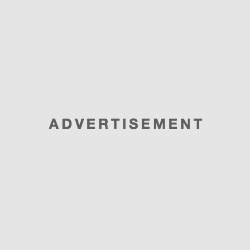 Donald George Bradman was an Australian cricketer born on 27 August 1908 Cootamundra, New South Wales, Australia and died on 25 February 2001. Playing by his own since childhood, Bradman would later turn into a talented cricketer in year's time. He made his official first-class debut at the age of 19 years at the Adelaide Oval when he replaced unfit Archie Jackson in the NSW Team. It was in his debut that he reached a century by scoring 118. The same year, he comfortably reached a century for the very first time in the SCG in a match against Victoria the then Sheffield Shields. He took the captain armband in 1934 for Australia during the 1934 England Tour a title which he officially took from Bill Woodfull after he retired from international cricketing in 1935. He has foreseen several titles to his name as well as leaving a great legacy in Australian cricket. By 1939, he had his name branded to a Royal Naval ship. He was also among the 120 inaugural inductees in the Sport Australia Hall of Fame.
The rest of his career is history, however, he kept various world records among them; Most triple centuries: 2 (equal with Chris Gayle, Brian Lara and Virender Sehwag), Most consecutive matches in which he made a century: 6 (the last three Tests in 1936–37, and the first three Tests in 1938), Fastest Australian to reach 1000 Test runs (13 innings), Fewest matches required to reach 1000 (7 matches), 2000 (15 matches), 3000 (23 matches), 4000 (31 matches), 5000 (36 matches) and 6000 (45 matches) Test runs, Fewest innings required to reach 2000 (22 innings), 3000 (33 innings), 4000 (48 innings), 5000 (56 innings) and 6000 (68 innings) Test runs. Highest 5th wicket partnership: 405 (with Sid Barnes, 1946–47), Second highest 6th wicket partnership: 346 (with Jack Fingleton, 1936–37), Second highest score by a number 5 batsman: 304 (1934), Highest score by a number 7 batsman: 270 (1936–37), Most runs against one opponent: 5,028 (v England), Most runs in one series: 974 (1930) Most centuries scored in a single session of play: 6 (1 pre lunch, 2 lunch-tea, 3 tea-stumps, Most runs in one day's play: 309 (1930), Most double centuries: Most double centuries in a series: 3 (1930), Bradman still holds the following significant records for Test match cricket, Highest career batting average (minimum 20 innings): 99.94, Highest series batting average (4 or more Test series): 201.50 (1931–32) and second highest 178.75 (1947–48), Highest ratio of centuries per innings played: 36.25% (29 centuries from 80 innings), Highest ratio of double centuries per innings played: 15.0% (12 double centuries from 80 innings).
Bradman was diagnosed by pneumonia in December 2000 and he later travelled back from Adeline Oval where he used to live to his home on January 1 2001. It was here where he died on February 2001 at the age of 92 years.