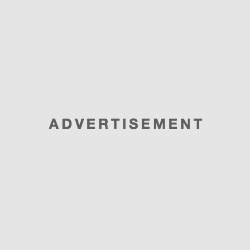 Dominic Thiem, new tennis sensation, winning in Acapulco
22 years old Austrian Dominic Thiem Open champion tennis Acapulco proclaimed by beating 7-6 (8-6) 4-6 6-3 to Australian Bernard Tomic.
"It's amazing, it was a tough match," said the Austrian after the conclusion of the meeting at midnight Saturday and wear a shirt of the Mexican soccer team in black with bright green and the 99th in the chest.
Jackpot Bet Online has had the opportunity to talk to the winner and share the story with you. For this and more news visit our web page or our facebook page.
It was the first win in a tournament Thiem Open category 500 and the first end for Tomic, two players on the rise internationally thanks to its high level of play.
"I hope to play more finals with Tomic," he said after receiving the trophy Thiem, a kind of vessel rounded shape carved in silver, and wear a colorful sombrero, brimmed.
With the conquest of the title of champion in the Open Tennis Acapulco, Thiem maintains a large streak after winning two weeks ago the tournament in Buenos Aires where he defeated Spanish Nicolas Almagro, followed by a semifinal in the contest of Rio de Janeiro.
In a duel between presorted, the fourth favorite and number 15 in the world rankings overcame a 5-3 deficit to tie the first set 6-6 and win 7-6 with the tie in their favor (8-6) through better service and strong returns right.
The Austrian, who has won 18 games this season, lost the second set after seeing his serve broken in the fifth game due to better serve the opposite.
In the third quarter, Thiem overcame an early break in his first two service breaks to kick Tomic ended up victory in one hour and 55 minutes.
"I congratulate Dominic was a great final," said Tomic, 23 and number 21 ranking.
After the awards ceremony, more than 7,000 spectators gave a standing ovation to Thiem and Tomic and enjoyed a great show of lights and sound.
Acapulco tournament, category Open 500 and endowed with 1.4 million dollars and points for the ATP world rankings, is played on hard courts.
Croatian table tennis players defeated Romania 3-1 and also in the third appearance achieve first win in the elite class of team World Cup to be held from 28 February to 6 March in Kuala Lumpur.
After the opening, a weekly loss against South Korea (2-3), Croatian table tennis players on Monday had a double program. First, in the second round of Group D expectedly defeated by Hong Kong (0-3), and in the evening part of the program achieved the first victory (3-1) in a clash with the Romanians.
Andrej Gaćina 3-1 beat Ovidiu Ionescu, then Hunor Szocs 3-0 was better than Frane Kojic to Zoran Primorac and Andrej Gaćina victories of 3-1 over Anderijem Filomonom or Szőcs took Croatia to a total triumph.