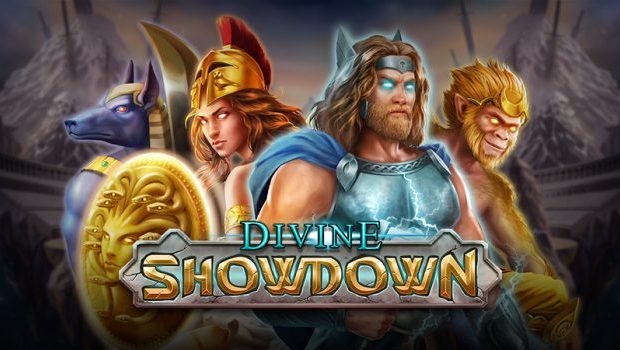 Divine Showdown Slot Review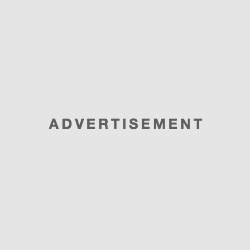 Prepare yourself for the battle of a lifetime! At the edge of eternity, the universe will align and bring four of the most powerful gods ever known together to do battle!
Introducing Divine Showdown, the latest exciting slot from Play'n GO. Join the gods in a battle of power and fortune, the like of which have never been seen before!
The game is a 5×3 reel slot and features popular characters from well-known mythologies; the Norse god of thunder, Thor; Wukong, the Chinese monkey king; Athena, the Greek goddess of wisdom and war, and Anubis, the Egyptian god of death. The slot pits them against each other in an epic battle, and each one has their own power, which you can harness to increase your wins.
Wukong, Anubis, Thor and Athena represent the four most valuable symbols in the game and are accompanied by the 10 through A symbols too. The aim is to get at least 3 matching symbols in a row along one of the game's twenty paylines.
The Wild symbol is a mighty sword which can be used to substitutue for any of those symbols to help create winning combinations along the paylines. It will also appear as a stacked symbol during the game's special features.
There is also a multiplier bar above the grid and, on any random spin, a multiplier between x2 and x10 can be applied to your winnings.
If the gods so wish, they may someone a Power Spin on any random spin and award you a free re-spin. During the re-spin one of the gods will use their power feature to help you to greater riches! Each god has a unique power feature:
Wukong: Wild Reels added to the grid.
Anubis: 1 or 2 symbols become Wild for the spin.
Athena: 3 reels are synchronized.
Thor: All HP symbols are transformed into Thor.
The game also has a Scatter, represented by all four of the god's symbols combined into one, and it can be used to trigger the Free Spins, by landing three on the reels in one spin.
Once the feature is triggered, you must choose one of the gods to represent you in battle. Your chosen deity sits on the left hand side of the screen, and then the battle reel will spin. The battle reel decides whether or not you battle one of the other gods or whether you are awarded a free spin.
If you are awarded a free spin, your chosen god's power feature will be activated for that spin. Once that spin is complete, and any winnings are collected, the battle reel will spin again.
If the battle reel lands on one of the other gods then, prepare to battle! The gods fill the battle reels with symbols as they fight for supremacy. The god with the most symbols overall will be declared the winner.
If the player's chosen god wins then their power feature will be applied to the next spin. If the opposing god wins, the player loses a life and the opposing god's power feature will be applied to that spin; after each battle and spin, the battle reel will spin again. Free spins will continue until all of your lives are lost.
Get ready for an epic encounter in Divine Showdown!
Divine Showdown is a 5-reel video slot played with 20 paylines, paying from left to right.
Divine Showdown features 4 high paying God symbols – Thor, Athena, Anubis and Wukong. It also has a Wild, Scatter and 5 royal symbols.
On random spins the Multiplier Reel will activate and award a multiplier up to x10 to any spin. On any spin a God can appear and power up the spin with their special feature. Wukong adds Wild Reels to the grid. Anubis turns 1 or 2 symbol instances Wild. Athena synchronizes 3 reels. Thor upgrades all the God symbols to Thor. The Multiplier Reel can also be active during these features.
Free Spins are triggered when 3 Scatters land on the reels. A God character is chosen to play in battle, their Power Feature will be active on all standard spins in Free Spins. Multiplier Reel can be activated on any spin as before. Free Spins begin with 3 lives. Battle Reel will spin to decide the action. If it lands on SPIN icon, a Free Spin plays. If it lands on a God symbol, a Battle is triggered against that God.
When Battle is triggered new Power Symbols cascade in place of the standard reels. The God who has the highest amount of Power Symbols will win the battle in the final move. If the Battle is won, a Free Spin with chosen power is played. If Battle is lost, a life is subtracted, and spin plays with the opposing God's Power active. When all lives are lost, Free Spins ends.
Number of Reels:
5
Number of Coins:
1 per payline (fixed)
Number of Paylines:
20 (fixed)
Denominations 1

0.01, 0.02, 0.03, 0.04, 0.05, 0.06, 0.07, 0.08, 0.09, 0.10, 0.15, 0.20, 0.25, 0.30, 0.35, 0.40, 0.45, 0.50, 0.75, 1.00, 1.25, 1.50, 2.00, 2.50, 3.00, 3.50, 3.75, 4.00, 4.50, 5.00

Default values are bolded.

Minimum Bet:
€0.20
Maximum Bet:
€100.00
Maximum Exposure:
€500,000
Probability of Maximum Exposure:
<1 in 100,000,000
Volatility:
10 – Very high
Free Game Support:
Yes
Return to player configurations
| | | | | | |
| --- | --- | --- | --- | --- | --- |
| Default RTP 1 | 96 | 94 | 91 2 | 87 2 | 84 2 |
| 96.51% | 96.51% | 94.50% | 91.50% | 87.50% | 84.50% |
1 Default values may vary depending on the market.
2 Not applicable for operators licensed by the Malta Gaming Authority.
Paytable represented as a "x total bet".
| | | | |
| --- | --- | --- | --- |
| Symbol | X5 | X4 | X3 |
| Wild | 20 | 10 | 2.5 |
| HP4 | 16 | 8 | 2 |
| HP3 | 12 | 6 | 1.5 |
| HP2 | 8 | 4 | 1 |
| HP1 | 8 | 4 | 1 |
| LP5 | 2.5 | 1.25 | 0.25 |
| LP4 | 2 | 1 | 0.2 |
| LP3 | 1.5 | 0.75 | 0.15 |
| LP2 | 1 | 0.5 | 0.1 |
| LP1 | 1 | 0.5 | 0.1 |
WIN CALCULATION AND BETS
1) Maximum wins are inclusive of the origin bet and based on the default bets for games
2) Underlined and bold values are default settings
3) Default settings can be changed by the operator
4) If the default settings/bets are altered, the maximum wins will be altered as well
CURRENCY
1) All currency values relate to a currency multiplier of 1 which is accurate for EUR, USD, and GBP.
2) Other currencies, another multiplier might be used. For example: SEK has currency multiplier 10. All values related to currency should thus be multiplied by 10 for SEK. I.e. 10€ = $10 = £10 = SEK100.
3) A currency value is marked with an asterisk (*) next to the caption in all tables.