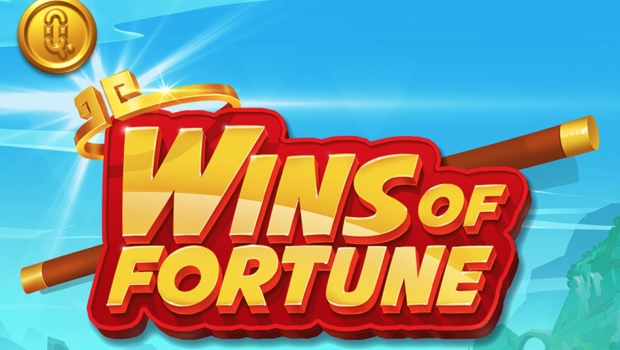 Discover Wins of Fortune, the new Quickspin original slot machine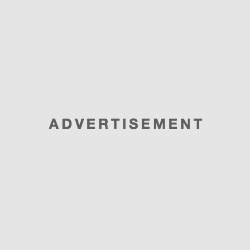 The online casino specialist Quickspin has recently released a new thrilling slot with Wins of Fortune. Wins of Fortune is a slot with a special and attractive game system, where the goal is to extend the rolls to the maximum through re-spins.
The desire to chain winnings
Wins of Fortune is a machine with 5 reels and 76 paylines at the beginning. If you manage to extend the rolls to their maximum, you will benefit from 259 paylines. Released this week, this slot of the Swedes of Quickspin succeeds its bet to arouse interest thanks to this innovative system.
Players will start with an incomplete roller structure and 76 paylines, as you can see on the screenshot. The rows of the reels are as follows: 3, 3, 4, 4 and 5. Your primary goal on this game will be as on all slot machines: find winning combinations.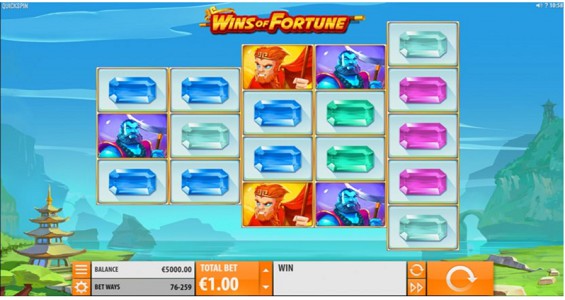 But unlike other slot machines, the winnings will allow you to increase the field of action of the rolls through the successions of re-spins.
As soon as you generate a win, the game grants you a free re-spin and spreads its reels. In this case, the last two rolls take 5 rows at the first re-spin. If this re-spin again generates a gain, another re-spin is tuned to a new span of the rolls. At the end of the fourth winning re-spin, you find yourself in front of a pack of 5×5 rolls and a total number of winning lines of 259.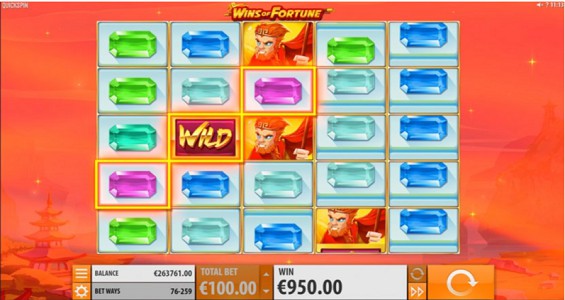 At this time, the expectations of winnings are maximum and this is where the slot will be most generous with you. This growing roller system is reminiscent of NetEnt's Reel Rush slot machine.
"Wins of Fortune promises to be a new hit, with an Asian theme that should talk to players and super re-spins that promise great winnings. "Said Daniel Lindberg, CEO of Quickspin.
Developed in HTML5 and released on June 13, Wins of Fortune is available on most online casinos Quickspin, PC and mobile. You can find it on Wild Sultan.