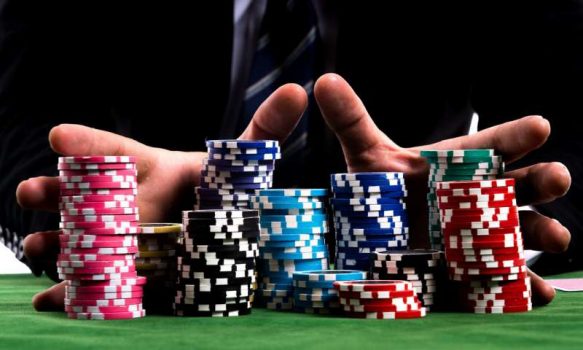 Day 1a of CA$10,000 Poker Main Event Produces a surprise Winner – Lam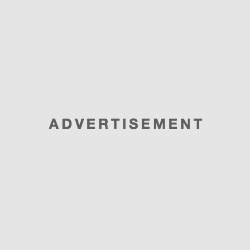 Tuesday, May 21 through Sunday, May 26, 2019  Place: Playground Poker Club – Montreal, QC, Canada
2019 PartyPoker Event
Event Schedule
Dates:   Tuesday, May 21st – Sunday, Ma,y 26, the, 2019
Venue: Playground Poker Club
Montreal
QC
CANADA
Tuesday, May 21 through Sunday, May 26, 2019  Place: Playground Poker Club – Montreal, QC, Canada
After 10 levels of play, the PartyPoker with LIVE MILLIONS in North America has come to end. Apparently, 151 players have made it to Day 2. Sandleadsm leads in Day 1a with an impressive high stack of 6,840,000 chips.
Lam is a known recreational poker player from the United States. She made her way through CA$10,000 Main Event which is indeed a tough field. In her poker career, she has only one recorded cash of under $1,000. With the look of things this week, Lam is set to score a five-figure.
Sitting within a striking distance with Lam are notable names like Ghighan high-roller Manig Loeser with a recent victory of over $670,000. He has bagged 6,620,000 chips. Armin Rezaei has bagged 5,790,000 chips, he lost a million-chip pot later in the level giving up the chip lead, Jonathan Concepcion with 5,320,000 and Geogiy Filippovich with 5,305,000 chips.
At the start of the event there were around 150 players already seated but as time went by more players came in through the provided four levels for late registration. The action started off slow even though were no re-entry options provided for the same day. There were a total of 304 entries after the closure of the four levels of registration. This surpassed the halfway mark guaranteed prize pool of CA$5,000,000.
Some of the popular players to be eliminated in the course of the day include Sergio Aido, Ema Zajmovic, Jeff Gross, Anatoly Filatov, Darryll Fish, Patrick Serda, Scott Seiver, Alex Lynskey, Taylor Bla, k, and Ludovic Geilich.
Apparently the members of PartyPoker team were not able to find a bag, however, there were some online qualifiers who managed to find better success, includes Leo Liberal (1,790,000) Matthew Urban (255,000) Daniel Dubeau (730,000) and Samuel Gagnon (235,000). These qualifiers will return for Day 2 hoping a shot will turn them from rags to riches.
SUMMARY
LEVEL INFO
Level     –              10
Blinds    –              10,000 / 25,000
Ante      –              25,000
PLAYERS INFO
Players left          –              151
Entries                  –              304
Ave Chip Stack   –              2,013,245
Total Chips          –              304,000,000
Prize Pool            –              5,000,000 CAD
TOP CHIP COUNTS
NAME                                                                                            CHIPS
Sandy Lam                                                                                           6,840,000
Manig Loeser                                                                                      6,620,000
Armin Rezaei                                                                                      5,790,000
Jonathan Concepcion                                                                       5,320,000
Georgiy Filippovich                                                                           5,305,000
Philippe D'Auteuil                                                                             5,235,000
Josh Kay                                                                                              5,205,000
Ryan Pignatelli                                                                                   5,180,000
Babak Forozandeh                                                                            4,850,000
Gerald Karlic                                                                                      4,705,000
UPCOMING EVENTS
| | | |
| --- | --- | --- |
| DATE | EVENT | BUY IN |
|  23/05/2019 – 25/05/2019 | CA$10,300 HIGH ROLLER | 1 0, OOO CA |
|  25/05/2019 – 26/05/2019 | CA$25,300 SUPER HIGH ROLLER | 25,300 CA |
| 29/05/2019 – 01/07/2019 | CASINO EMPLOYEES EVENT | $500 |
| 29/05/2019 – 30/05/2019 | NO-LIMIT HOLD'EM SUPER TURBO BOUNTY | $10,000 |
| 30/05/2019 – 07/06/2091 | NO LIMIT HOLD'EM | BIG 50 – $500 |
| 30/05/2019 – 02/06/2019 | OMAHA HI-LO 8 OR BETTER | $1,500 |
| 31/05/2019 – 03/06/2019 | 50TH ANNUAL HIGH ROLLER | $50,000 NO LIMIT HOLD'EM |