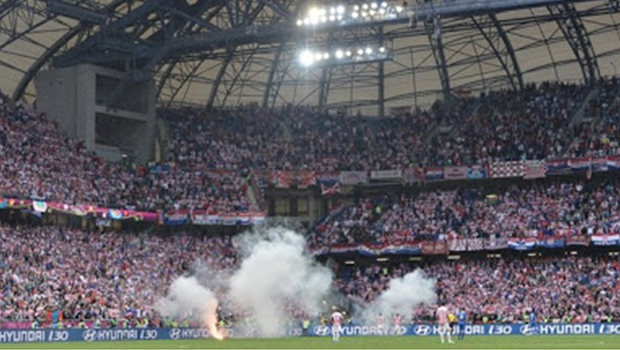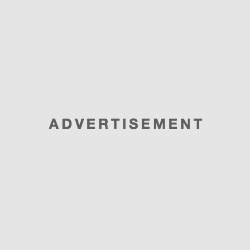 Croatian fans arrested, Angel di Maria for his move
On the qualifications match between Italy and Croatia that was played on San Siro the Croatian fans made a show on the stands, as they put on a fire and started throwing fireworks on the field. 16 of them were arrested in order for the match to continue.
The Italian Police arrested 16 Croatian fans for interrupting the European Championship qualifier that went on the journey to support their county. The hooligans that came in Italy on Sunday evening managed to halt the match several times. Once in the first they threw few fireworks, but were quickly removed from the field and the match was on and going in just few minutes time. Just when everyone thought that the Croatian fans had their fun and now will just watch the match, with 17 minutes left on the clock in the second half, they managed to pull put fireworks few times the number of the ones they threw in the first half, and on top of that, they set on a fire on the stadium, forcing the Italy's riot police to react. The match was stopped for about 10 minutes, 16 fans got arrested and quickly removed from the stadium, and the match proceeded, and the final 17 minutes were played.
The match finished with the Italians and the Croatians splitting the points.
NikoKovac, the Croatia coach was not satisfied of how their supporters reacted on the stands, went near them and asked them to calm down, as they, the fans and the Croatian national team, may get sanctions from UEFA. In an interview after the game, when he was asked about the incident he did not wanted to speak a lot about that, Niko just said that this is no football, and it's just presenting an unreal image of their country.
Angel Di Maria revealed to the media that the only thing that he decided to go to Manchester United was because Cristiano Ronaldo told him to do so, and that he will not regret.
It was clear that the Argentinian wing and last season best assist in the LA Spanish league was about to leave the 9 times European Champions Real Madrid, and his destination was Manchester United. Cristiano Ronaldo, who was in Manchester before he came to Real Madrid told Di Maria that it is a massive club and that di Maria will have an excellent time there with no doubt.
Di Maria also added that Ronaldo had great influence in his departure, and adds that he is very happy in his new club. He says that Manchester United, and the Premier League as well had helped in him becoming a better player.
It was a big moment in his career, and a big decision to leave club like Real Madrid, to join as big club Manchester United, hoping to help him becoming better player and progressing in his career.