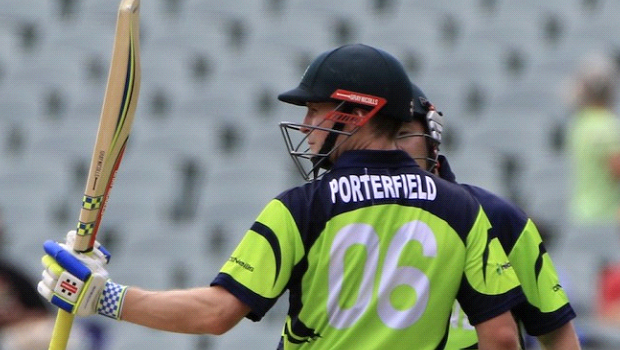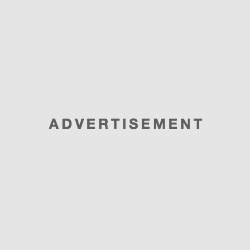 The Bangladesh T20 cricket team struggled to get by the Netherlands in their first match of the T20 World Cup qualifying round in Dharamsala, India, and now must face Ireland — a desperate side in a must-win situation — in their second game.
The Bangladesh vs. Ireland mach has been delayed by rain, after the Netherlands vs. Oman match earlier n Friday was abandoned without a ball bowled — eliminating Netherlands from the possibility of advancement. Bangladesh and Ireland hope to get underway at 9:15 p.m. local time — 10:45 a.m United States Eastern — for a match reduced to 13 overs per side. But rain had reportedly started again. Please check back for further updates.
But the Bangladesh batting woes against Netherlands were not the only cause for concern to come out of that match, as the Tigers look to eliminate Ireland and set up a dramatic Sunday showdown with Oman for the right to advance into the tournament's Super 10.
Watch the Bangladesh v. Netherlands match stream live in the video below, or continue reading for more streaming links.
Not a single Bangladesh batter outside of opener Tamim Iqbal posted more than 15 runs on Wednesday against the Dutch bowling. Fortunately, Tamim batted through the innings, ending up at 83 not out, more than half of the Bangladesh total of 153.
But the Tigers bowling attack cracked down on the Dutch, led by a pair of wickets taken by Al-Amin Hossain and a four-over spell by Captain Mashrafe Mortaza which included a wicket and a remarkable economy rate of 3.5.
Taskin Ahmed Bangladesh Vs. Ireland Cricket Live Stream
Bangladesh bowler Taskin Ahmed (Photo By A.M. Ahad/Associated Press)
Bangladesh 20-year-old right-arm pacer Taskin Ahmed also bowled the full four overs, and while he did not take a wicket he held Netherlands bats to an economy of just 5.25 as the Tigers stopped the Dutch eight runs short.
To find out how to watch a live stream of the Bangladesh vs. Ireland second T20 World Cup qualifying match for both teams, see the streaming links at the bottom of this article. The crucial match is scheduled to get underway at 7:30 p.m. local time at Himachal Pradesh Cricket Association Stadium in Dharamsala, India, on Friday, March 11.
Batting concerns weren't the only issue to arise from the Bangladesh match against Netherlands. To the bewilderment of Tigers Head Coach Chandika Hathurusingha, bowlers Taskin Ahmed and Arafat Sunny were reported by the on-field umpires to the ICC, on suspicion of illegal bowling actions. The pair will be permitted to bowl without making adjustments in the Ireland match, but their future in the T20 World Cup could be in question going forward.
"I don't see anything wrong. They have bowled the same way as the last 12 months," said a baffled Hathurusingha Thursday. "(The umpires) have officiated the matches they have been playing, they must have seen something different (on Wednesday). That's all I can say. I haven't spoken to (the ICC) yet but that's a big concern."
Angry Bangladesh fans quickly circulated the below image on social media, comparing the supposedly suspect action of Taskin, on the left, with India pacer Jasprit Bumrah — whose elbow is clearly cocked in the image.
As for Ireland, they suffered a stunning two-wicket upset loss to Oman, also on Wednesday, and now must defeat Bangladesh, as a loss in the game will eliminate them from the possibility of advancement.
Earlier on Friday, Oman takes on the Netherlands and with a win would set up a do-or-die showdown with Bangladesh on Sunday — if the Tigers defeat Ireland as well.