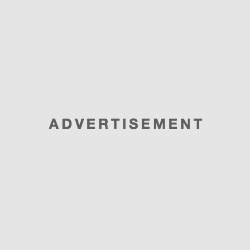 Cricket Betting Tips for T20 matches, 40 and 50 over matches.
Be patient on taking a view on the match winner.
It is better to be patient until the first inning have been completed before having a strong view about the results of the match on who won. Many one sided matches have been observed in the past although a great number of the matches have finished on a close result for 50 over matches. Thus in most cases the bookmakers set odds that favour one type of result of which is not what happens in the game. In some cases the team batting first are often bowled out. Thus the result of the game can prove to be unpredictable until the first inning has been completed. This makes better to spend the early stages of the match in fine-tuning pitch analysis, inning runs market and getting a good opinion on what the second inning runs result.
Study on grounds statistics and the past totals as well as the run rates
The trends on the ground is of great importance in determining the result of a match. Thus an exclusive study in the past on the results from previous innings is of importance. Some pitches are known to yield a fast run rate at the early stages but a slow run rate later in other innings. This was seen in past world cup that made it difficult to score. Also different grounds have different boundaries while those with small boundaries giving the potential to have a fast scores during power plays and also at the end of innings. A case example is at St Kitts on the New Zealand vs. West Indies game. Scoring was seemingly moderate for the first three innings that was played there with an average of five rounds in each over. This however changed during the last five overs with the average rising to up to nine in each over.
T20 Matches.
The above study will only be of great importance for the shorter format of play of cricket. Even in the T20 matches study and analysis of the ground is very important before placing any form of bet. The major difference between the T20 matches and that 50 over is the batting strategies by the teams. Most teams seem to have a similar strategy where they attack during power lays and at death while they keep accumulating more singles at the middle overs. In T20, a team will be seen from the start to finish to hit regular boundaries. High scores are possible if this comes off well and thus there would be a big win. The pitches could also tumble quickly and thus greatly affecting the results of a team. In most cases backing very low or in other times very high totals have been also seen to give large profits.