Create Gold with the Rival Gaming Midas Touch Slot Machine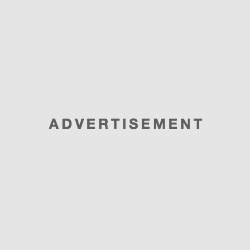 In this summer full of heat, Rival Gaming is trying to hit a big hit with the release of his Midas Touch slot machine. Composed of 3 reels and 3 paylines, this slot machine follows a classic form. However, with its thundering Wild and its redistribution rate of 94.67%, this game has plenty of assets. Here's our sincere review of Midas Touch!
Turn everything you touch into gold
King Midas is a unique king of its kind. It happens that he possesses a divine power, that of transforming into gold everything he touches. In fact, this is the challenge of the Rival Gaming Midas Touch slot machine: allow you to refuel with your PC mouse. However, if you really want to do as the Phrygian monarch and serve you only with your hands, this is possible given that the slot machine is available on smartphone and tablet.
Still, several things made us doubtful after our tests on this slot machine. The main thing is that the theme of King Midas was not really respected by the developer, who cheerfully embellished it with oranges, grapes, watermelons and other lemons, to wonder if the machine Slot is actually based on the theme of King Midas. However, all this is only a detail, moreover, visual. Intrinsically, the slot machine fulfills its role, namely crowning the winner.
Slot machine easy to use but soft
Very affordable in terms of budget (in ascending order the authorized bets are 0,01€, 0,05€, 0,10€, 0,25€, 0,50€, 1€, 2€ and 5€) , Midas Touch allows a maximum bet of 45€ per round. The best way to win big is to line up three symbols of the cherry, which will make King Midas appear in person. The latter will reward you by paying you a generous jackpot.
Unfortunately, if this feature is very attractive, with regard to the rest, it is nothingness. No more bonuses to get in the tooth! Result: the boredom settles rather quickly, especially since Midas touch is miserly in animations. Indeed, one is quickly enough tired by the lack of depth of the game, its graphics too rigid and its design finally quite obsolete. We see that Rival Gaming has done everything possible to make his slot machine as simple as possible, in order to meet the requirements of smartphone players and tablet, who will have the chance to have fun at a game perfectly compatible with mobile format. Is simplicity a force? It's up to you to try it on one of Rival Gaming's online casinos.