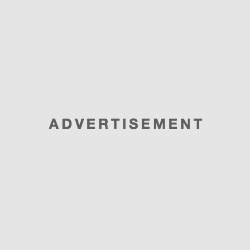 There will be three duels on Tuesday 02.12 in the Coppa Italia, so let's take a look at each one of them and see who will have the most chance of winning the duel.
Lazio – Varese
The difference is clear, the game should be one sided, the odds are for the hosts Lazio to win this one. With the previous duels in the cup Varese had to travel more to get to here, beating Juve Stabia with 3:2 following by 1:0 close win to Entella, while the same day Lazio beat Bassano 7:0, so, as you can see, it is still a big difference of class in the Italian cup, feel free to visit the sports betting online forums and bet for Lazio
Although in a pretty bad form in the Italian Serie A, with only 1 win against Cagliari on 03.11, and 2 loses and 2 draws after it, Lazio almost doesn't have a chance to lose.
Varese, who plays in the 2nd Italian league, but has the same outcome in the last 5 matches as Lazio, with only 1 win against Modena on 02.11. followed by 2 draws and 2 loses.
This will be their first clash, so let's see the outcome, although the game should have finished even before it started.
Sassuolo – Pescara
Another Serie A and second Italian league competitors have crossed their roads in the Italian Cup, and now will test the strength of each other. Pescara had one more duel in the cup than Sassuolo, beating Renate with 2:1 and Chievo with 1:0 both close results which tells us that maybe they are not as interested in the cup as their opponent Sassuolo, who beat Cittadella with 4:1 is.
Sassuolo is showing good results in the First Italian League, having conceded only 2 goals in the last 5 matches that ended with 3 wins and 2 draws.
Pescara is a little bit worse than their opponents, as they are sitting on the 17th place, just above the relegation in the Third Italian league with 17 points so far in 16 matches.
Should be one sided game, as the odds say, Sassuolo should progress through the next round of the cup, and don't forget to bet online for this team.
Verona – Perugia
Serie A against serie B once more, Verona has the advantage in this one as well, and the game should be one sided.
Verona is in a not so bright period in the Serie A, winning only one game against the outsider Lugano with 1:5, and drawing and losing two each, while Perugia's last three games are draw with 1 win and 1 loss before that.
The interesting fact about these two is that they are 2:2 with one draw in the clashes between themselves. Last duel in 2005 on Verona's ground Perugia took the two points home, but a lot of that has changed in 9 years, so it's different football now, and different outcomes.