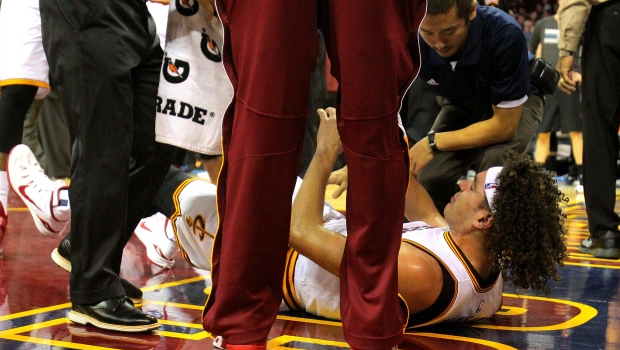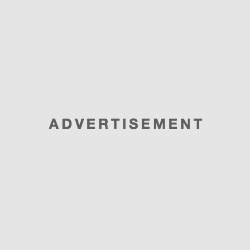 Cleveland Varejao finished game beforehand
A potential misfortune in the Cleveland Cavaliers team as their player Varejao was taken out of the field and taken to the locker room before the game reached the fourth quarter. Anderson Varejao sustained an ankle injury and it is yet to be discovered after the tests for how long he will be out of the training grounds and matches.
The Cleveland Cavaliers won the game over Minnesota Timberwolves with 125-104 the Tuesday night. It was the third quarter with 7:25 on the clock when Anderson Varejao hit the floor and was unable to move. The Brazilian pushed his face in the court next to the Cavaliers bench and everybody went to see how he was doing and what seemed to be bothering the Brazilian popular NBA Player.
Varejao was carried to the locker room and the came proceeded with the Cavaliers coach Blatt commenting that it is some sort of an ankle injury and that he doesn't know now anything more about the injury, not have seen how the big man got his injury in the first place. The television as well did not catch Anderson Varejao on tape so we can all see how the injury has happened.
The tests that are supposed to determine the weight of Anderson Varejao's injury will be held next Wednesday and the status of how many games and days he will be out of the game, pitch and trainings will be known after that. Anderson Varejao left the Quicken Loans Arena with the help of his teammates with his leg immobilized and has headed to the hospital for further treatment.
Anderson Varejao, the Brazilian NBA player has made himself a true Cleveland Cavaliers player who is seen as a hero in the eyes if the Cavs' fans and some of them ran to see how their hero is doing and how they can help after he received his injury. He is starter in almost every game that Cleveland Cavaliers have played and have contributed in many victories of his team that he is part of since 2004. Anderson Varejao is having problems with injuries his whole life and this will be another one on his list that he has gotten and will go through. He is prone to injury as his 6 foot 1 size is hard to control said in joke.
Over the past four season Anderson Varejao missed 165 games due to injuries in the past four years, which is an incredible number and is a prove to how injuries love being around the big Brazilian.
He is sure to stay for three more years after he signed $30 million contract this October
Don't forget to visit the jackpot be online site and see the latest sports news including some bet on your favorite NBA team. Who knows, maybe you will be the lucky winner of the jackpot.