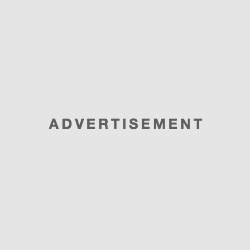 Chilean player makes good progress
SANTIAGO – Far from the limelight of world tennis, the year the Chilean courts had much movement. Renaissance in the Davis Cup, a player said in the Top 200, some smiles among juniors, Chilean around a box Grand Slam, an unexpected retreat with the ladies and heated arguments between players and federation in the season finale.
And without the traditional date of the ATP Vina del Mar, who lost his week for lack of funding in 2015, the first smiles in the year to the Chilean courts came from the hand of the Davis Cup team, captained by Nicolas Massu and assistance Marcelo Rios. Solid 5-0 to Peru in March, for the first round.
The successes came in chain. Two other avasallantes wins against Mexico and Venezuela -in -in July- September- for promotion to Group I of the Americas. And now, waiting to Dominican Republic in March with a streak of 20 consecutive victories (Paraguay in 2014, the other victim). Hans Polipnik, Juan Carlos Saez, Gonzalo Lama, Nicolas Jarry and Christian Garin, the architects in this Chilean court rise in Davis.
In the circuit, while the country's misstep. Podlipnik (No. 190) was the most prominent thanks to achieve open and close the year in the top 200. He also reached his first Challenger final. Behind him, Lama (262 °), Garin (276 °), Saez (337th) and Jarry (372 °). An interesting litter of young people does not take off. Among the juniors, precisely, Thomas Barrios Marcelo Vera reached the quarterfinals of Roland Garros and finished the season at No. 5 in the world.
The end of the year gained in intensity. First, the gold medal at the Pan American Games and Jarry Podlipnik hand in the doubles and despupes with a Chilean around a box Grand Slam. At 33, Julio Peralta had the pleasure to play doubles at the US Open after a particular history and an even more striking classification . It was four seasons in Major drought to Chile after Fernando Gonzalez said goodbye at Flushing Meadows in 2011.
A few weeks later, the biggest story of women's tennis in Chile. And bad, unfortunately. At 22 Cecilia Costa Melgar decided to play professionally for lack of funds. Two seasons ago he had tried a desperate plea for help . Now he lowered the blinds.
Currently only six players in the country have Seguel Daniela WTA ranking command at No. 304, escorted by Fernanda Brito (349) and Alexa Guarachi (370). Only three in the Top 700.
The major turbulence in the Chilean courts, beyond the positive or negative results in court, were given to the fight between players and federation. Resignation of President José Hinzpeter accusations from the players for lack of payments and orders underdevelopment and internal audits. A close clean slate awaiting a 2016 more progress.