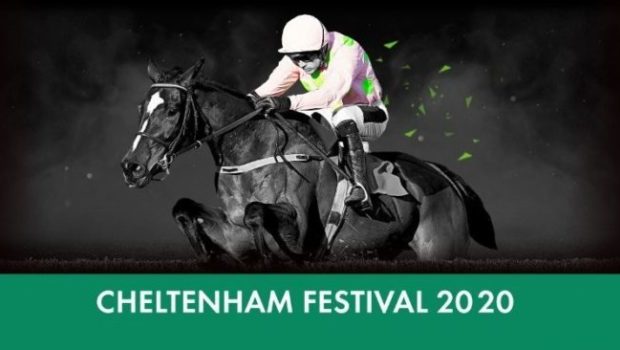 Cheltenham festival betting odds 2020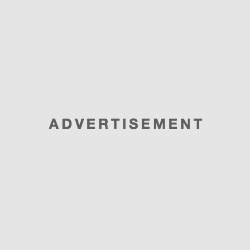 Cheltenham is the largest national Hunt Calendar horse racing event.The event is taking place all season long, drawing not only punchers–but also the finest riders, trainers and jockey.
The prestigious event is the dream experience for any punter, promising so many quality racing and excellent betting.
Nevertheless, you can find the odds given by all bookmakers when you are looking at betting for a case, not just the one that you usually choose.
Tuesday 10 March
Wednesday 11 March
Thursday 12 March
Friday 13 March
Supreme Novices' Hurdle

 

Ballymore Novices' Hurdle

 

JLT Novices' Chase
Triumph Hurdle
Arkle Challenge Trophy

 

RSA Chase

 

Pertemps Final
County Hurdle
Ultima Handicap Chase

 

Coral Cup

 

Ryanair Chase
Albert Bartlett Novices' Hurdle
Champion Hurdle

 

Queen Mother Champion Chase

 

Stayers' Hurdle
Cheltenham Gold Cup
Mares' Hurdle

 

Cross Country Chase

 

Festival Plate
Foxhunter Chase
National Hunt Chase

 

Fred Winter Juvenile Hurdle

 

Dawn Run Novices' Hurdle
Grand Annual Chase
Novices' Handicap Chase
Champion Bumper
Fulke Walwyn Kim Muir
Martin Pipe Handicap Hurdle
Tuesday 10 March
Supreme Novices' Hurdle
Envol Allen    7/4
Shishkin
5/2
Asterion Forlonge 4/1
Abacadabras

9/2

Fiddlerontheroof
11/2
Chantry House 7/1
Arkle Challenge Trophy
Notebook 2/1
Fakir Doudairies 7/2
Brewinupastorm
6/1
Cash Back
6/1
Mister Fisher
10/1
Marie Banrigh
10/1
Ultima Handicap Chase
Vinndication
13/2
The Conditional 8/1
La bague Au Roi
12/1
Fitzhenry
14/1
Kildisart
14/1
Galvin
14/1
Champion Hurdle
Epatante 11/4
Benie Des dieux 3/1
Envol Allen    7/2
Honey Suckle 7/2
Pentland Hills 9/2
Cilaos Emery
6/1
 
Mares' Hurdle
Benie Des dieux 8/11
Honey Suckle 13/8
Stormy Ireland 6/1
Roksana
8/1
Apples Jade
10/1
Lady Buttons
12/1
 
National Hunt Chase
Carefully Selected 3/1
Champagne Classic 7/2
Copperhead
4/1
Battleoverdoyen
7/1
The Conditional 12/1
Two For Gold
12/1
Novices' Handicap Chase
Imperial Aura 6/1
Galvin
8/1
Espoir De Guye 10/1
Annie Mc
10/1
Chosen Mate
10/1
Hold The Note 10/1
Wednesdeay  11th  March
Ballymore Novices' Hurdle
Envol Allen    EVS
Shishkin
5/1
Asterion Forlonge 5/1
Sporting John 6/1
Thyme Hill
6/1
The Big Breakaway 7/1

RSA Chase
Champ
3/1
Minella Indo
4/1
Allaho
9/2
CopperHead
7/1
Faugheen
8/1
Easy Game
10/1
Coral Cup
Protektorat
10/1
Column of Fire 10/1
Thosedaysaregone
12/1
Eldorado Allen 14/1
Eglantine Du Seuil 14/1
Bachasson
14/1
Queen Mother Champion Chase
Altior 15/8
Defi Du Seuil 2/1
Chacun Pour Soi 5/2
A plus Tard
6/1
Cilaos Emery
10/1
Min
10/1
 
Cross Country Chase
Tiger Roll
EVS
Easysland
11/4
Might Bite
10/1
Yanworth
12/1
Auvergnat
12/1
Diesel Dallier 12/1
 
Fred Winter Juvenile Hurdle
Aramax
11/2
Sir Psycho
10/1
Mick Pastor
10/1
Cerberus
10/1
A wave of the sea
10/1
Fujimoto Flyer
10/1
Champion Bumper
Appreciate It
13/8
Panic Attack
8/1
Ferney Hollow 10/1
Israel Champ 10/1
Risk Factor
11/1
Farouk Dalene 12/1
Thursday 12th  March
JLT Novices' Chase
Benie Des Dieux 5/4
Summerville Boy 5/2
Champ
7/2
City Island
5/1
Emitom
6/1
Penhill
7/1
Pertemps Final
Phonix Way
6/1
Sire Du Berlais
7/1
The StoryTeller
7/1
Welsh Saint
10/1
Tout Est Permis
12/1
Ronald Pump
12/1
The Marsh Novice Chase
Allaho
3/1
Fakir Doudairies
5/1
Itchy Feet
5/1
Faugheen
6/1
Easy Game
7/1
Mister Fisher
7/1
Ryanair Chase
A plus Tard
9/4
Min
3/1
Frodon
5/1
Delta Work
6/1
Chacum Pour Soi
6/1
Riders On the Storm
7/1
Stayers Hurdle
Paisley Park
4/6
Benie Des Dieux
3/1
Champ
8/1
Summerville Boy
8/1
Emitom
10/1
City Island
10/1
Dawn Run Novices' Hurdle
Minella Melody
5/2
Lamarckise
5/1
Colreevy
7/1
Floressa
7/1
Dolcita
7/1
Jeremys Flame
8/1
Fulke Walwyn Kim Muir
Glenloe
5/1
The Conditional
12/1
At the Acorn
12/1
No Comment
14/1
Fitzhenry
14/1
Deise Aba
14/1
Friday 13th  March
Triumph Hurdle
Goshen 7/2
Allmankind 7/2
Aspire tower
11/2
Solo
10/1
Fujimoto Flyer

10/1

A wave of the sea
10/1
County Hurdle
Ciel De Neige
8/1
Fusil Raffles
8/1
Not So Sleepy
12/1
Soviet Pimpernel
14/1
Eldorado Allen
14/1
Buildmeupbuttercup
14/1
Albert Bartlett Novices' Hurdle
Thyme Hill
4/1
Monkfish
5/1
Asterion Forlonge
6/1
Latest Exhibition
6/1
The Big breakway
15/2
Harry Senior
9/1
Cheltenham Gold Cup
Al Boum Photo
7/2
Santini
7/2
Delta Work
5/1
Lostintranslation
13/2
Clan Des Obeaux
7/1
Kemboy
7/1
Foxhunter Chase
Hazel Hill
4/1
Minella Rocco
9/2
Billaway
7/1
Alcala
10/1
Stand up and Fight
10/1
Shantou Flyer
10/1
Grand Annual Chase
Greaneteen
8/1
Lisp
10/1
Chosen Mate
10/1
Éclair de Beaufeu
12/1
Brelan Das
12/1
Paloma Blue
14/1
Martin Pipe Handicap Hurdle
Likedwayurthinkin
5/1
Column of fire
8/1
Front view
10/1
The Bosses Oscar
10/1
Franco De port
12/1
Floueur

12/1