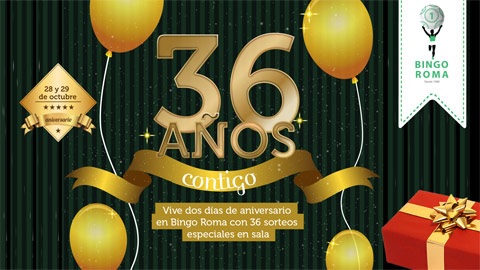 Celebrate the 36th Anniversary of Bingo Rome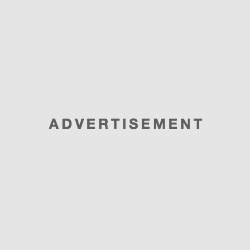 The emblematic Madrid Bingo Hall celebrates its 36th birthday with more game for its users. During two days, 28 and 29 October there will be several raffles, specifically 36 special drawings. Among them are two that stand out for their prizes: a Fiat 500 and a Cruise for the Mediterranean. The following is a press release from the Chamber:
Bingo Hall Rome celebrates its 36th anniversary by organizing 36 special draws for two days, including FIAT500 and highlights a Mediterranean cruise.
36 years … and said soon. More than a third of a century later, Sala Bingo Roma continues to be a reference for leisure in the city of Madrid, a meeting place where fun and excellent gastronomy go hand in hand to enjoy the thousands of people who frequent it every day.
As usual, Bingo Rome wanted to honor his name to celebrate his name day. The next 28 and 29 October the Sala will be dressed in the capital of the Empire, with a cocktail and special menus for the occasion, gifts for all, the drawing of a Fiat 500 (the Italian car par excellence) and a Mediterranean cruise for they can visit among others, the city of Rome.
There is not everything. During the two – day 36th anniversary, will be held in the Chamber itself 36 special draws, one for each year of existence of the Chamber.
Under the slogan "All roads lead to Rome" is already underway throughout the organization of the event, with a large advertising campaign covering metro, buses, radio, print and online environment, apart from the absolute involvement of employees, suppliers and customers of the Chamber.
the event will give the opportunity for attendees to taste free a selection of the best tapas haute cuisine that has been making for some time, plus a welcome cocktail of "Roman" inspiration.
in short, Bingo Rome continues its path, marked by an integrated leisure offer that leaves no one indifferent.
this is a game, have fun
Bingo Roma has spent years worried about responsible gambling. Its motto "Much more than a Bingo" impinges on the concept "This is a game, have fun", reflected in the promotions and draws usual of the Hall, with prizes that go beyond the amounts in money: travel, technology, leisure , Beauty, decoration, etc. That makes Bingo Rome in a special and different room within existing in Madrid.
About Roma Bingo
Bingo Rome, since 1981. A traditional bingo bonuses and special items and special machines Jackpot Bingo Jackpot or up to 30,000 €. (additional games: bingo, electronic bingo, roulette latest Bomba Games, slot machines, sports betting Sportium …).
In the Sala Roma, while enjoying our games, you can:
– haute cuisine tasting menu Monday through Thursday for only 14.50 €
– Taste the best Gins market with our Gin Club.
– Try the best cocktails (5 €).
– Service staff and free parking.
– service car wash by hand only 9 €.
– excellent daily menus at € 6.50.
– Dinners made with top quality products for only 8.80 €.
– outdoor Area indoor Smoking.
– and our Smoker 's Club, now with catering service, gin and champagne cigar club .