Casino deal P65-B of the Calata Corporation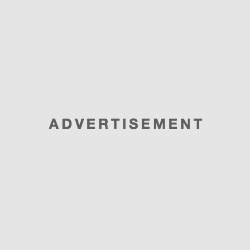 As the most renowned agribusiness firm with a dedication to succeeding in the industry, Calata Corp has satisfied clients and very good recognition throughout the world. This company has geared up for exploring the casino sector and shining in the online gambling industry.
Calata Corp expects to sign a MOU and lease deals with partners worldwide within this month for establishing the P65-B in Lapu-Lapu City to be known as Mactan Leisure City. P65-B is the billion integrated resort as well as casino complex.
Calata has revealed many issues regarding this latest project P65-B on Monday its partners Macau Resources Group Ltd and Sino-America Gaming Investment Group LLC target to sign a memorandum of understanding early this month. This deal leads to the creation of the Philippine unit MLCMC – Macau Leisure City Management Corp.
MLCMC will be the most important operator of the well planned Lapu-Lapu City otherwise known as Mactan Leisure City located on the Mactan Island, Cebu city. This company will be registered as this city based company in the capital of the province Cebu.
Calata has planned to establish the real estate investment trust in this month namely Calata Land Inc. Calata will own 51% of this real estate investment trust. Joseph Calata, President of Calata will own 14% and Sino Group will own remaining 35% of this trust.
A lease agreement of both Calata Land and MLCMC will be signed within this month and proceed with the overall rental arrangements of the Cebu property. Mactan Leisure City will rise in the Cebu property.
This usual arrangement plays the most important role in the integrated casino development. All international casino operators sign for the long term lease deals with renowned and recommended local property companies. This is because the overall establishment of the casino complex on time within the budget.
Calata has revealed its idea to commence the construction of the Mactan Leisure City next year especially January 2017. This company will be permitted by the Philippine Gaming and Amusement Corp together with the Tourism Infrastructure and Enterprise Zone Authority.
Partners of Calata namely Sino and MRG will infuse about P836.1 million initially for these projects that include REIT vehicle. This project will be completed by mid 2020 within the financial plan as per overall specifications.
Calata said the rental amount paid twice annually for Calata Land after 42 month rent holiday. On the other hand, rent ceiling will be increased once operational up to 1.5% of earnings before interest, tax, depreciation and amortization.
Sino Group will order the $13 million loan and infusion of Sino shares for the agribusiness firm Calata up to $5million play the most important assets of this new property. All transactions are subject to Securities and Exchange Commission's approval and the PSE's approval.