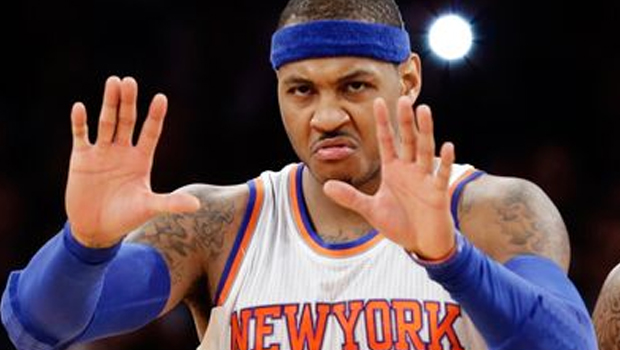 Carmelo Anthony injured, LeBron James Complains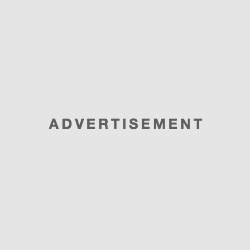 The amazing run of 30.4 points per game in the last five games that Carmelo Anthony's been having is doing to drop down drastically, as he felt knee soreness the last game against Milwaukee. These days was supposed to be New York Knicks' big comeback, as they are 1-4 already, but their team star Carmelo Anthony will hold his team's ambitions down for some time. In the last game against Milwaukee Carmelo Anthony felt something in his knee and was laid on a training table so that his knee can receive ice treatment. Anthony continued the game, but took as small break in the second half so that his knee can be retaped. He played 20 of 24 minutes in the second half scoring his team's best 26 points in 38 minutes on the field in the lost over Milwaukee of 117-113.
Anthony said that he has been playing with this kind of soreness since the opening game against Cleveland on October 30, although he recently had medical tests on that leg, he didn't want to tell the media anything more. After the game he commented that he doesn't think it's so serious since he is out there playing and scoring 30 points a game. He said that the tape that he got on the half time did the job on the knee, as it was giving him some trouble. At some point in the second half it kind of got wet and started to fail. Carmelo than, as he said, went to retape it, and it was fine again until a moment when he banged his knee on the floor while diving for the ball with Giannis, and it was sore from then on.
The 124 million dollars All-Star says that although it was causing him some trouble recently, he tried not to think about it while playing, and that it depends on the days, some are better than the others in terms of pain. Speaking about today, when the tape came off he felt the pain, and once he banged it on the floor it got worse.
Don't forget to check the sports online betting forums and earn good prices by betting.
LeBron James is third in MPG (minutes per game) in NBA with 39.1, while his All-Star teammates Kyrie Irving 38.4 and Kevin Love 37.0 are fourth and fifth. As the season goes in its warmer matches and trips, he tells that their team needs to have a deep roster for rotating the players, and that the big three All-Stars in the Cavs team would need some rest at some point.
LeBron James in an interview back said that he wouldn't mind playing less, and that the Cleveland Cavaliers' bench players should receive more opportunities. LeBron than made a joke on the media's expanse saying and predicting the title of the article as 'LeBron doesn't want to play 40 minutes', and it's all Blatt's fault.