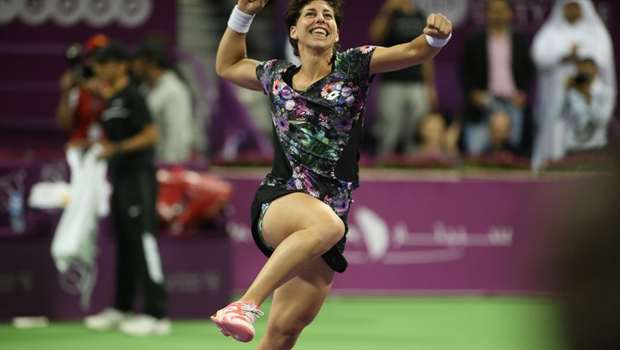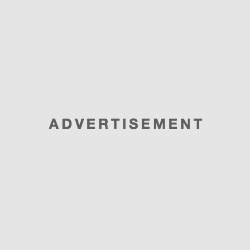 Carla Suarez – an Interview with the media
Last updated 4 hours ago – Posted on 02.03.2016 at 13:56With just 1.62 cm tall, Carla Suarez is a consolidated Top 10. A player who has little or nothing to do with the direct and aggressive tennis prevailing in the WTA circuit. Given the power and strength of their rivals, the Canarian player bets on a tactical and intelligent tennis. Its almost extinct and plastic one-handed backhand betrays him as a rarity in the world of tennis.
It was just a teenager. At 17 Carla Suarez was packing bound for the Beijing Olympics. The signs here remembers shy and scary. As the chick hatched. That project tennis is today one of the most important players in the world. And it is in its own way. With their weapons. In rare plan. In different plan. Question. The one – handed backhand seems to be fashionable . Do you feel guilty proud to be part of it?
Answer. I think the one-handed backhand is losing about how women's tennis is focused today, although I think in men's tennis remains better. It is a matter of strength and stability. If you play two hands you have more strength, more power and rule the girls often have less strength than boys. Q. What has to Carla Suarez to compete with taller and stronger than her tennis players? A. It is true that I am knee-deep in the circuit, but it has always been. It is a subject that I have managed to overcome applying intelligence and tactics on the track. I have been adapting since childhood and I think I've been able to take the best of me. Being short has made me beat. Q. Where is the key to further improve your tennis ? A. I think mentally I have much room for improvement. We live many situations in matches against many obstacles to be overcome and you're sure getting stronger. Work this with a psychologist, but the improvement is day to day. In training you have to work these aspects of the game. At the end you are on your own on the track and you have to put this into practice to be better player. Q. What would change your tennis? R. Especially the service. Earn points help remove much and prevents both have to be running. It would also help to have a little bit high, but not so much because people is very high then moves worse and is not easy to coordinate everything. Q. How far is the chance to win a Grand Slam?
Carla Suarez
R. We all know that if Serena is motivated and is one hundred percent winning is difficult, but not impossible. As it has happened in recent times. And the rest of the players are aware of it. I think it's all very open and you can win a Grand Slam. The clay of Roland Garros is the one that best suits my game. That's where I can do more damage and where I think I have more options to win a Grande.