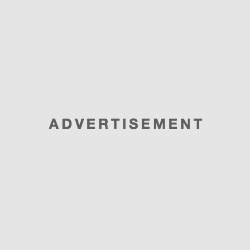 Company's "Tete-a-tete" casino roots – as its founders and major shareholders – the temporary capital. Company co-owner and former longtime leader Samoilas Katz, is currently working as a company director consultant positions, admitted more than once received an invitation to present a business to the next the city or to another country, but love gimtam land always have the upper hand.
"Kaunas is our main activity center and he always pays great attention to. Here is our technical base, employing the most people accumulated all the engineering and technical staff," – taught by S. Katz.
Share holders and directors decision for years Kaunas company sponsored and supported by the city of culture, sports, finances oncology sick children fund involved gamblers protection programs. For many years, the company supports "Kaunas Jazz festival," Amber pairs competition, A. Socikas boxing tournament, Lithuanian Kyokushin Karate Federation, Lithuania pool and golf federations, "300 Lakes Rally" and other projects.
For several years in a row, "Tete-a -Tete casino was Zalgiris club sponsor, but in 2013 the club and the company parted ways.
"This year, we again relied on the Grunwald, but the club did not inform the leadership of the vacancy of the general sponsor position. Later, the general sponsor of the Estonian capital position chosen gaming company, agreeing with their discriminatory terms, on an exclusive basis, making room for other gaming companies nebeatsirado "- lamented S. Katz. According to him, it is strange that the city and the club, which is a chronic lack of funds, the government knowing that Kaunas is capable companies that can support representative city team, chose the Estonian capital company.
As they say folk – the fate shuts the door, someone opens a window: the latest on the good reputation of a company contacted her Lithuanian basketball league representatives, was formed three years General sponsorship contract. "we are very happy new partnership with the strongest Lithuanian basketball league. of course, this cooperation obliges us, but the great Lithuanian basketball team appearances, basketball professionalism gave us confidence. Last season showed that the league leaders are working in the right direction, trying to make League strengthen, purer and its activities, see full arenas, perfectly allowing there spare time basketball fans. I am pleased to be able to be a part of contributing not only financial but also human resources, along with the League of the performance of urgent social projects. One of them – Tolerance project, which will involve all groups in society, to promote tolerance and respect for others, "- said the manager.
" And as for Zalgiris? "- I want to ask Ališauskas." Sport, Culture and Kaunas is our support priorities ", – said the head of the company. We would like to believe that the constructive cooperation, based on mutual respect, waiting for us in the future.