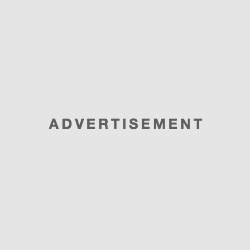 The black cats managed to go to top of Group 2
Jackpot bet online is a site with the latest information and happenings in the world of the sports. Always remember that here you can find the required information about the sports that are famous at the moment, like Horse racing Cheltenham festival and the biggest cricket contest, the world cup t 20. Scroll down for more or visit our facebook page or our site for more information.
The Black Caps have cruised into the semi-finals of the T20 World Cup in India after thrashing Bangladesh in their final pool game this morning, to top Group 2 unbeaten.
Semi-final match ups:
Thursday, Delhi
New Zealand v England
Friday, Mumbai
West Indies v Australia or India
They will now play the first semifinal early on Thursday morning (NZT), against England, who beat Sri Lanka by 10 runs on Sunday (NZT) to seal a semifinal spot along with the West Indies from Group 1.
The Black Caps were semifinalists at the inaugural tournament in 2007 but have failed to advance since. However, a side who have adapted so effectively to subcontinental conditions need to capitalise against England at Delhi on Thursday morning.
England are equipped with considerable talent, despite going to the brink of defeat against Afghanistan. They collapsed to 57 for six in the 10th over, before reaching a defendable 142.
The West Indies beat England in pool play because Chris Gayle's freakish 100 off 48 balls helped haul in 183. That can be countered by England's chase to reach 230 against South Africa – the highest in World T20 history.
Five of their staple top seven – Jason Roy, Alex Hales, Joe Root, Eoin Morgan and Ben Stokes – were there when England beat New Zealand by 56 runs in a one-off match at Manchester last June.
Spinners Adil Rashid and Moeen Ali can be effective, although New Zealand's Mitchell Santner and Ish Sodhi have starred among the slow bowlers at this tournament.
New Zealand also have a mental advantage, knowing they trounced England in pool play at Wellington during the 50-over World Cup, their most recent tournament contest.
Nine of the Black Caps' 15-man squad have experience in the Indian Premier League but, curiously, those who haven't, such as Martin Guptill, Santner and Sodhi, have had the most bearing on the team's performances.
If New Zealand advance beyond the semifinals, their opponent will be either the West Indies, or the winner between Australia and India (the Black Caps defeated both in pool play).
New Zealand have played the West Indies once in the six editions of World T20 – a tie at Pallekele in 2012, which the West Indies won in the eliminator.