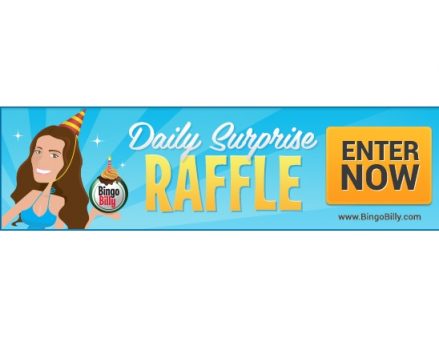 BingoBilly Surprises Players With Daily Raffle Offering Cash & Gifts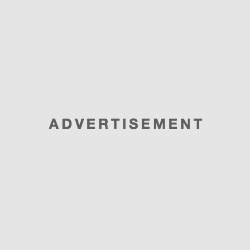 Prepare to be surprised over and over again. BingoBilly.com's Daily Surprise Raffle is now underway and the prizes are continuing to blow players' minds. Prizes range from cash to select gifts from the Bingo Manager's list and players can get in on it by making a deposit.

"I've made a great gift list and I want to share it with everyone," stated Laura Chacon, Bingo Manager of BingoBilly.com. "From cash to tablets to other surprises, you've got a chance each day to win something big. And all it takes is a deposit to get in on it."
To participate in the daily raffle, players are required to make a deposit before 11:59pm ET. But it's not just one entry at stake. Players can earn one extra entry for a $25 deposit, 10 extra entries for a $50 deposit and 25 extra entries for a $100 deposit.
To get the extra entries, players must go to the BingoBilly.com Facebook Group, look for the Daily Raffle banner, and then follow the instructions.
Each daily raffle resets at midnight ET, so players who want to enter again must make another deposit. Prizes in the daily raffle can be up to $240 cash, or a real gift from Laura's gift list like a computer tablet or karaoke machine.
Online Bingo players who are new to BingoBilly.com will feel like they've won a raffle before making that first deposit. New players can take advantage of a $30 free trial bonus, and first-time depositors are eligible for progressive bonuses up to 600%.
For more information on the Daily Surprise Raffle and all other promotions, visit BingoBilly.com.
About BingoBilly.com
Online since 2005, BingoBilly.com provides the ultimate online bingo experience in a responsible, secure and highly credible environment. The online bingo site has received a number of prestigious awards, including 'Bingo Site of the Year 2012' by the Internet's No. 1 Bingo Directory.