Bet365 has launched an excellent mobile application for casino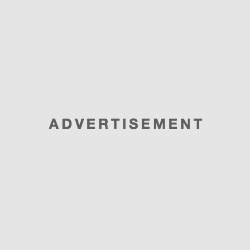 The bet365 online casino has done an excellent job by launching the Playtech mobile casino app. This is the first company to launch a native casino application for mobile. When compared with the online access of the casino, this application will give utmost experience to the users and it will be much better than the previous solutions which were based in HTML 5.
Unlike the previous solutions, this application has enhanced loading speeds, instant access and the collection of excellent games. The application has been launched in the market recently and it has received many positive reviews from the user end.
The application is available for variety of devices such as Android and iOS powered smartphones. The company bet365 has included plenty of playtech games and optimized them according to the smartphones so that the users will have no trouble in using the application and it is sure that they will have better experience by using this application.
As of now, the individuals are able to choose many new games and their favorite classic games. In order to accommodate both Android and iOS users, the company has developed a unique and native lobby for both iOS and Android operating systems. Hence it is sure that the application will have utmost image quality and also it will be easy for the users to navigate throughout the application.
Actually this new application is represented as an upgrade of the previews application of bet365. However, it is still available in the app store therefore the users can download it easily. The android users are able to download this new application by visiting the official site of bet365 casino. This is because Google play does not permit any applications that are related with gambling.
Therefore the individuals can simply visit the main page of the bet365 and download the application. In the time of launching, Shimon Akad who is the COO of playtech has explained that latest studies have inspired them to make this application. According to those studies, most of the people are spending their time in using mobile applications. This has given the idea to the company and makes them to create this application.
Meanwhile the CEO of the company bet365 has also mentioned few important things regarding the application and in his speech he said that the company will continuously put much effort to improve the user experience and the company will concentrate more on the casino app and do all the essential things to give utmost playing experience to the players.
He also mentioned that the players are able to personalize their mobile application so that they are able to access the needed things easily. They customize the application to find the best promotions and favorite games as they desire.