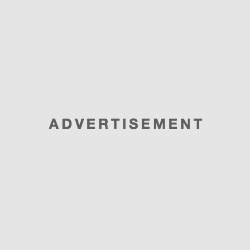 Best 16 in 1st league on the Balkans
Vardar returned to their winning ways against Renova, Shkendija and Rabotnichki settled for a hard fought draw, while the same was true for Shkupi and Sileks.
Vardar did just enough to get back on track. They surely benefited by facing an opponent that is offensively-challenged. Goalkeeper Tome Pachovski was often not tested, only being forced to make one save in the 81st minute from a free kick. Vardar, on the other hand, was not very clinical. They missed several huge chances in both halves. Dejan Blazhevski was off target in the 22nd and 35th minute to squander big opportunities. Early in the 2nd half, Vardar did score the opening goal when Artak Dashyan fired a powerful shot past Andreja Efremov. The Renova keeper got a piece of the ball, but he could not keep it out. Dashyan and Boban Nikolov then missed glorious chances before substitute Filip Petkovski finally put the game away in the 79th minute. He notched an easy goal from close range following a corner kick. Nemanja Mijuskovic sent a header in front of the goal, and there was Petkovski to tap in the ball.
Vardar: Pachovski, Brdarovski, Mijuskovic, Grncharov, Ljamchevski, Gligorov, Nikolov, Dashyan (76′ Spirovski), Stojkov, Blazhevski (60′ Velkovski), Ivanovski (68′ Petkovski).
Renova: Efremov, Memedi, Musliu, Mishkovski, J. Selmani (72′ Skenderi), Mojsov (83′ Jusufi), Gafuri, Shabani, Sadiki (72′ R. Selmani), Fetai, Ramadani.
Shkendija fell four points behind Vardar after only drawing 1:1 against Rabotnichki on Sunday. Surprisingly, Rabotnichki fielded a very defensive lineup with only two attacking minded players in Bazhe Ilijoski and Marjan Altiparmakovski. The other guys consisted of the keeper, defenders and defensive midfielders. That approach paid off in the 20th minute when Milovan Petrovic got on the scoresheet. The defensive midfielder made a nice cut before firing a curling shot to the back of the net. The shot was low to the ground as Shkendija keeper Marko Jovanovski barely moved. Shkendija did grab a deserving equalizer in the 36th minute. Following a corner kick, Daniel Bozhinovski made a good initial save to deny a close range header, but Besart Ibraimi was there to score on the rebound. Shkendija, overall, showed more initiative, but Rabotnichki defended bravely to take home one point.
Highlights of the game:
Shkendija: Jovanovski, Bejtulai, Rech, Polozhani, Cuculi, Useini (80′ Totre), Alimi, Todorovski, Stenio Junior, Radeski (71′ Kirovski), Ibraimi.
Rabotnichki: Bozhinovski, Siljanovski (79′ Sahiti), Ilievski, Ristevski, Cikarski, Najdovski, Trajchevski, Petrovic, Vujcic (88′ Jovanoski), Altiparmakovski (61′ Markoski), Ilijoski.
There was no winner or goal in the important match between Shkupi and Sileks. These are two teams battling for 3rd and 4th place with Rabotnichki. Rabotnichki is widely expected to take control of 3rd place, so the next spot on the table becomes vital. In the event that Rabotnichki or Shkendija wins the cup trophy, then 4th place leads to the Europa League qualifications. As for this game, both Shkupi and Sileks realized the importance and played it rather safe. Therefore, it led to the 0:0 scoreline with few scoring opportunities.