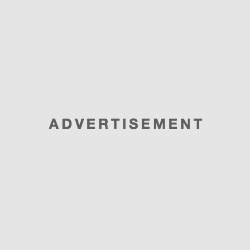 Logic says that we should take care of the basketball-rich, not only financially wealthy.
At the political level a decade alive the idea of a two-speed Europe. But the realization of ideas is more rushed basketball. As if they have not been taught lessons from the 2000/01 season, which gave the champion Ulebove Euroleague and FIBA super league, but no one knew who the best is, everything indicates that we will have next autumn again have two elite European club competitions. The leading men of FIBA have confirmed that they will insist on the creation of the basketball Champions League, although the ten eminent teams (Barcelona, Real, Laboral Kutxa, Olympiakos, Anadolu Efes, Fenerbahce, CSKA, EA7 Milan, Maccabi and Žalgiris), decided to It will be another ten years left side Jordi Bertomejua; A license holders hesitating only Panathinaikos.
What then remains FIBA? Indomitable conviction that one day – hook or by crook – again prevailed in European club basketball, and support for national associations, which will be very important when it began in practice to enforce the idea of qualifications for the EP and SP in the middle of the club season. At a meeting in Rome, the new project LP applauded the presidents of federations of France, Greece, Italy, Germany, Russia, Spain and Turkey, which may very soon find themselves in conflict with the greatest clubs if they will be due to the schedule of the new Euroleague with 30 either discourage basketball players from playing in the national team. Highlights allies is also evidence that FIBA is not so different from competitors. Even in its forefront will always be the interests of large, even though the form of organization at first glance different.
Major differences in the competitive structure finally not even on the horizon. When the bosses Euroleague decided to have next season shrink the number of participants to 16 teams, with the elite visitors have had a guaranteed place in the draft of the new league champions faced the same number of clubs. The only difference is that it would have a guaranteed ticket to a maximum Eight. And when the FIBA each participant LP pledged 30 million prize, they Bertomeu, in conjunction with American multinational IMG offer at least 40 million per year for the next ten seasons and ownership in its organization. Global war between the umbrella organizations in the blink of an eye merely a battle of numbers with which both camps struggling to a bad copy of NBA (more) cater to wealthy percentage of European basketball.
Bertomeu indeed ensure that the 16 teams reality. A licensed substitutes together won 14 of 15 titles of champion Ulebove Euroleague (with the exception of Kinder, which they wreck their own problems) 12 times gave the vice-belonged to her but also 46 out of 56 appearances at the final tournament the best four. That is mainly celebrated aces, created by smaller environment, by excessive are not interested, nor their future. Maverick second class will be offended or moved to less attractive European Cup, which will also be reduced to 24 teams, either under the auspices of FIBA, which will be the inflation competitions megalomaniac difficult to fulfill its promises if its LP will be the biggest. What about the others? Logic says that we should take care of the basketball-rich, not only financially wealthy, but it will remain just a beautiful thought. Poorer will have to make do with lower speeds, maybe even with a slow moderation