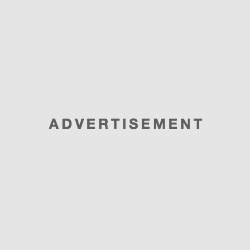 The best ranked tennis player on this tournament Rafael Nadal went through the quarter finals and is now in the semi-finals of the so called bet-at-home Open on Friday in Germany, Hamburg as he defeated fifth seed on this tournament Pablo Cuevas with the score of 6-3, 6-2.
The Spaniard broke serve five times from 11 opportunities and won 70 per cent of his service points to claim victory in a match that laster 12 minutes after the hour mark. It was Nadal's second win over Pablo Cuevas in two meetings this year, after beating him in Rio de Janeiro quarter finals in Febriary.
"I played I think 90 per cent of the match doing the right things, doing the right shots every time and waiting for my moment," said Nadal, who also added "I think I created some problems for him when he was trying to hit a winner. I think I changed well the direction."
This is the first time that the 29 years old Rafael Nada is playing in the Hamburg tournament since 2008 when he lifted the trophy with victory over Roger Federer. If he manages to succeed, this will be his third success this year after the amazing tennis played in Buenos Aires (d. Monaco) and Stuttgart (d. Troicki) where he won the finalist trophy.
Rafael Nadal will be meeting Andreas Seppi at the semi-finals of this tournament after the Italian Seppi received a free pass to the semifinals just after Simone Bolelli withdrew due to gastroenteritis.
Another thing worth mentioning here is that on the match between the qualifier Lucas Pouille and Benoit Paire's, the newcomer broke a seven-match winning streak that Paire held for a place in the semi-finals. World No. 85 Pouille had an amazing serve in a 6-3, 6-2 win over the seventh-seeded on this tournament Paire, who lifted his first ATP World Tour title at Bastad (d. Robredo) on Sunday.
Pouille after the match commented that he knew it would be a tough match, but he was playing the best tennis since his beginnings at this time. He took the chances and opened the match with few great servers that made his opponent grow fear of him.
Pouille goes from the 7th seeded on this tournament to the 8th seeded Fabio Fognini, who managed to claim victory over Great Britain's Aljaz Bedene 6-4, 7-5 in a match that lasted almost 90 minutes.
This ATP will have an interesting closing due to the many surprises that we have had so far, but despite all that, Rafael Nadal is still the favored tennis player in this competition. Let's keep an eye on young Pouille just to be sure how he does.