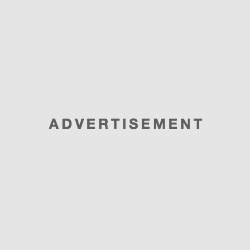 As soon as the new season started, Arsenal are having trouble with their key players, but the more important problem is that they don't have a decent replacement, which already resulted in a change of form. They have to be spendable this transfer window as they already got Giroud, Ozil, Arteta, Debushi, out of the pitch, where also Wolkott was, but made a return after 9 months out of the field.
Players from all the areas of the pitch linked with the North London club, as they may move there in the January transfer window. This transfer window Arsenal may, and should, be the leading spender and buyer from the market 2015.
Here are some of the bigger names that link to Arsenal FC:
PetrCech
After ThibautCourtois came back from the Atletico Madrid's loan, he is sure to stay on the No.1 goalkeeper spot in Chelsea, pushing PetrCech on the bench, and most likely, out of the team. Arsenal are hoping to make advantage and pay less for Chelsea's second goalkeeper than he is worth, and are willing to offer 7 million pounds.
Mourinho definitely wouldn't want to sell such big name to the direct opponent, but it's Cech who has more advantage this way, as he will remain in England's capital, and will have a battle for the 1st spot in the team where he actually has chance of winning.
ThibautCourtois commented that he admires Cech, and he praised his talent, adding that he wouldn't blame Petr for leaving the football. As a goalkeeper it's hard if you lost the No1. And if Courtois was in the same position, he would have left as well. PetrCech still has a lot of quality in him and it's certainly one of the best there.
Arsenal Bought David Ospina as a backup goalkeeper this summer, but PetrCech would be a more suitable and more elite asses in all regards.
But they need to make the best bit, because Cech is wanted by Liverpool, Real Madrid and Paris Saing-Germain.
Christoph Kramer
The Germany midfielder and 2014 World Cup winner Kramer drag Arsenal's and Manchester United's attention, as he is having a great season In Borussia Monchengladbach, where he is loaded from Bayer Leverkusen.
Kramer recently commented that he would like to test his skills abroad, and Arsenal is seeing this opportunity as their hour to react. Kramer is having an excellent season as he is starter in the Monchengladbach who is surprisingly good this season. Aaron Ramsey, Jack Wilshere and MikelArteta are all good midfielders when they are in form, but recently they all got injuries that held arsenal down. Kramer would offer a more balanced and versatile presence.
Let's Add SeydouDoumbia from CSKA Moscow, who is in excellent form and calls from all around the world are coming for him. If arsenals wants his attention they should open their pockets a bit more, and add the CSKA fee to that.