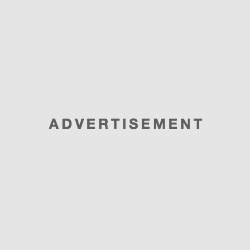 Arsenal in front of their next game
It seems that things are getting worse and worse for the generation after the Invincible, and the same coach on Board, Arsene Wenger. As the years pass by Wenger's strategy to create and push it's players in order to repeat the 2004 season is going on, more and more players keep getting injured and are out of the pitch for months before making a return to a rooster that is missing half of the players. Yes, that's how the situation at Arsenal currently is, they are missing half of their first team and this season who is not almost at the half point, they already managed to have every player injured and out of the game. That's how Wenger tries hard to taste the glory again.
Let's start from the man between the posts and say few words about him. He should rarely experience an injury in his career except a clash with some player of the opposite team like the case with Peter Cech, or in the worst case scenario a clash with someone from your own team, whether it's defense or someone jumping to get the ball out with his head. That has happened to WojcekSzczesny. He got in a duel with Gibbs, the left back and they both got hurt and out of the game. Between the posts in Arsenal was the young Martinez for more than five games.
In the back line the left back Gibbs got out of the game with the clash with the goalkeeper while the newcomer Debucy was out for four months due to a leg injury. Koschelny is already back while being out for three months while Mertesaker is the only one who never missed a game. Chambers and Monreal came in playing different roles in the back line due to injuries and suspensions.
The mid line is currently missing the more players than any team has in their entire rooster have played regularly on every arsenal game. It is Arteta, Ramsey, Wilshere, Ozil, Walcott, Rosicky, Diaby. In the game currently are CazorlaFlaminy and Chamberlain. Wenger is forced to bring Sanchez back because he has five strikers available and can rotate them among the further half of the field.
Podolski, Sanogo, Giroud, Welback and Sanchez are all fit and ready to play, but there cannot be place for the all five of them. Wenger has made a decision to place Sanogo on the loan list and he will most likely join the Cristal Palace side until the end of this season. Podolski is rarely getting any chances to play so it's up for the rest three to make the difference to the game. That's how much Wenger wants to win the Premier League Title again.
Don't forget to check the online sports betting forums and bet online as you might end up winning the jackpot and many other cool prices