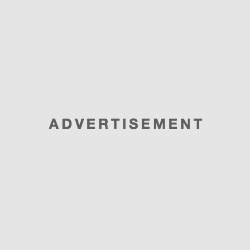 An Italian prosecutor incriminates more players in illegal gambling
It ensures that the betting scandal splashed important players
More than two dozen players listed on the evidence collected and pointing to those players who are to be investigated for their possible connection with illegal gambling , said an Italian prosecutor to the BBC and BuzzFeed News.
Roberto Di Martino said Tuesday that it was in possession of records at various Internet platforms as well as telephone conversations between players as part of the investigation opened in match – fixing and allegedly splashed several Italian players. Potito Starace and Daniele Bracciali have already been indicted although both deny the charges. The proceedings opened against them will take place next May.
Di Martino said the Integrity Unit Tennis (TIU) should canvass other players as possible links of this type of illegal gambling. "There has been talk of two Italian players , but apparently there are other nationalities. They should investigate more in this sense , "said Di Martino.
The court was punctuated by a damning report by the BBC and BuzzFeed last January , according to which 16 players ranked in the top 50 in the world ranking had rigged games under these illegal gambling. These accusations were fueled by the former professional Australian Nick Lindahl , who pleaded guilty in January in a tournament match – fixing less relevant in 2013.
Di Martino suspicion that more than 30 games, including some at Wimbledon and the French Open, could have been 'contaminated'. "Interestingly, not only affects the so – called tennis players second level, but also of some importance" , said.
Rafael Nadal not hesitate to describe his performance against the Japanese Kei Nishikor i as one of the "best games" has completed "in recent times", he said to a question from Efe after the press conference in English held in Indian Wells.
"Today I made a very good game, obviously , " said the Spanish, who defeated his rival 6-4 6-3 in one hour and 33 minutes.
"It was a very complete for me mentally, tactically and tenístico level game. It was the best I've played in recent times. I'm happy about it and happy with my attitude and energy that I could convey myself and people, "said the Spaniard.
The Spaniard said he hopes to have transmitted a "positive energy" and an image of who believes fully in the work being carried out.
"I'm fighting and playing with passion. So I think I'm in the semifinals in a tournament so complicated," she added.
Manacor stressed that takes time with good feelings and remembered his good results at the end of 2015, especially in indoor track, an area that has traditionally been the most difficult for him.
"I won matches Wawrinka, Cilic, Gasquet, Murray, Ferrer … Say a good level. And this year was very good in Abu Dhabi and Doha. In Australia he was prepared to do a good tournament but needed to pass the first round, it was not easy, "he argued.
"I was close, but I could not and I went home. That will create doubt and confusion. Then in Brazil and Argentina, did not play at my best level, but also came close to winning those games. So are moments" he said.
Nadal will face in the semifinals of Indian Wells winner of the match between Novak Djokovic and Jo-Wilfried Tsonga.