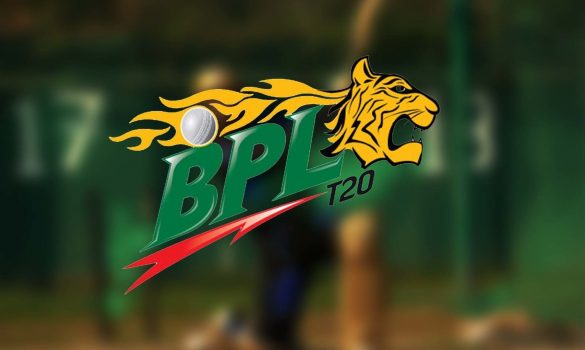 8 interesting facts about BPL you might not know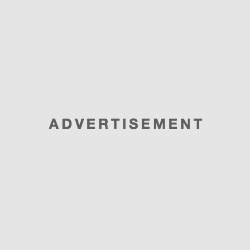 With the Cricket World Cup 2019 done and dusted, it is now time to venture into the world of cricket leagues and sports betting associated with them. IPL 202One such popular up and coming league is the Bangladesh Premier League, and associated with it is BPL odds and sites. The world of betting is as vibrant as ever. With cricket leagues like the BPL getting bigger and better, there is no better time to bet on your favourite teams and players. Online betting is growing and now is your chance to earn a few bucks and show support to the teams you love.
The Bangladesh Premier League is one of the 3 professional cricket leagues in Bangladesh, designed on the franchise model and fashioned after the Indian Premier League in the T20 format. The league began in 2012, after suspension of its predecessor, National Cricket League T20, and the tournament has only grown ever since. Like most other tournaments, BPL is played with a league stage of 42 matches, with the 4 best team qualifying for the semi finals, followed by the finals.
Here are some interesting facts concerning BPL:
1)   Partaking Teams:
Currently 7 teams play in the BPL. These include:
Chittagong Victorians
Comilla Victorians
Dhaka Dynamites
Khulna Titans
Rajshahi Kings
Rangpur Riders
Sylhet Sixers
2)   Track records:
The team which has won the BPL titles is Dhaka Dynamites, previously called Dhaka Gladiators. The current champions are the Rangpur Riders who beat the Dynamites in the final by 57 runs in 2018.
3)   Player selection:
The BPL works on the draft system, where an annual draft is held in order to select players for any team. Retaining of players is also an option. Moreover, players can be bought and sold outside the draft system as well. Since 2015, the conduction of drafts is managed by the Imago Sports Management, who are also the official management partner of the Bangladesh Cricket Board for BPL.
4)   Investments and Returns:
The yearly sponsor and their investment, along with the revenue earned is bound to shock you.
| | | | |
| --- | --- | --- | --- |
| YEAR | SPONSOR | INVESTMENT(million $) | REVENUE(million $) |
| 2012 | Destiny Group | 0.89 | 42 |
| 2013 | Prime Bank Ltd | 1.2 | 36 |
| 2015 | BRB Cables Industries Ltd | 1.8 | 32 |
| 2016 | Abdul Khair Steel and Shah Cement | 2.6 | 51 |
The 4 year broadcasting rights during the same period, were bought by Channel Nine for 75 million $. In terms of revenue BPL is catching up to rival cricket sports leagues such as the PSL, BBL or even the IPL.
5)   Prize Money:
A tournament that makes a ton of money due to wide viewership is bound to pay a handsome sum of money to its winners, not only as a reward, but also to attract new and foreign talent to the game. The prize money announced for BPL in 2019 is as follows:
Fourth place–$100,000
Third place– $150,000
Runners-up– $350,000
Winners–$700,000
 TOTAL –$1.5 million
Individuals awards (inc. leading wicket taker, run scorer) – $50,000
No wonder the tournament attracts some big names to play for it, bringing us to your next fact.
6)   Big names associated with BPL:
Here are some of the big shots to watch out for, and the teams they play in:
Dhaka Dynamites: Sunil Narine, Kieron Pollard, Andre Russel, Ian Bell
Chittagong Vikings: Cameron Delport, Dasun Shanaka
Rangpur Riders: Chris Gayle, AB De Villiars, Ravi Bopara, Benny Howell
Comilla Victorians: Steve Smith, Shahid Afridi, Shoaib Malik, Liam Dawson
Khulna Titans: Carlos Braithwaite, Lasith Malinga, Brendan Taylor
Rajashi Kings: Mohammad Sami, Ryan ten Doeschate, Laurie Evans
Sylhet Sixers: Mushfiqur Rahim, David Warner, Andre Fletcher
7)   The dark side:
Not everything seems to be rosy when it comes to BPL, as is to be expected from a tournament of such a massive scale. In the 2012–13 season, match fixing allegations started to pour in. This led to the owners of all six original franchises to be suspended in 2013 on grounds of constant violations of the rules and regulations laid down by the league. Moreover, there was constant delay in paying the players their salaries, which did not reflect well on the tournament at large.
The owners of Dhaka Gladiators were handed a lifetime suspension by the governing committee. The suspensions were not restricted to owners alone and soon several players were also suspended, including the former captain of Bangladesh, Mohammad Ashraful.
Following the match-fixing scandal, the league was not played in the year 2014.
In 2016-17 season, one of the franchises, Sylhet Super Stars was suspended as a whole, and replaced with 2 other franchises, Khulna Titans and Rajshahi Kings. Sylhet returned later however, as the Sylhet Sixers, in 2017-18, while in the same year, Barisal Bulls was suspended due to gross financial mishaps.
8)   No franchises in 2020:
Coming as a big blow to the BPL, the tournament will not be associated with any franchise in 2020. The Bangladesh Cricket Board came to this decision after speaking with the franchise representatives who had certain demands that the board could not meet, leading to no new deals being signed with any franchise.
As a result, the BCB will now conduct a T20 tournament in line with the Big Cricket Bash, held in Australia and will be named after Sheikh Mujibur Rehman, the Father of the nation.