3000 members for the Grand Coulee Dam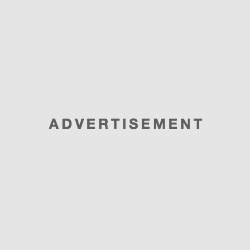 SINCE the Grand Coulee Dam flooded our reservation in the 1930s, the Spokane Tribe has sought economic development projects to help sustain our 3,000 members.
The dam destroyed our traditional salmon grounds, so we turned to natural resources. Uranium mines were opened on the reservation, and when the mines closed in the late 1980s, we were left with sick residents and a Superfund site.
The large wildfire on our reservation this summer destroyed millions of board feet of our reservation timber. And still, the needs of our community continue to grow.
Like other tribal governments, we augment our historic revenues with casinos. But in 1998, the federal government and then-Gov. Gary Locke approved a tribe headquartered in the northeast corner of the state, the Kalispels, to open a casino 10 minutes from downtown Spokane. We objected to allowing another tribe's casino in the heart of our ancestral homelands, and we pointed out that our two remote casinos would never recover, which would prompt us to open a casino closer to metropolitan Spokane.
That day may be almost here. In June, the Department of the Interior approved our privately funded $400 million project, and sent it to the governor's office for his agreement.
In the 10 years of process and countless studies, we have learned many facts, but the most important is this: By approving the Spokane Tribe Economic Project (STEP), Gov. Jay Inslee has the opportunity to bring fairness to the West Plains of Spokane County, and to set a new off-reservation gambling policy for the state that is anchored in a proper respect for tribal ancestral territory.
The Kalispel casino represents the only instance in this state or nationally in which a distant tribe was allowed to conduct gambling in the heart of another tribes' federally adjudicated, exclusive ancestral territory.
As Interior's Assistant Secretary for Indian Affairs Kevin Washburn noted when approving STEP, it would be "deeply ironic to allow the Kalispel Tribe to develop a casino within the Spokane Tribe's aboriginal area, while denying the Spokane Tribe the opportunity to use its own aboriginal lands for the same purpose."
For us, a denial would be more than ironic. It would be tragic.
Nearly 1 in 5 homes on our reservation suffer from unsafe drinking water contaminated by radiation and arsenic. Because these elements are a part of the natural environment, it is entirely up to our tribe to address. Meanwhile, the Indian Health Service is so underfunded that our people's basic health care needs go unmet.
Tribal unemployment is near 55 percent, and 45 percent of our employed members still live below the poverty line. We are deeply worried about the high rate of teen suicide within our community.
We face staggering social, health and environmental problems as historic sources of tribal revenue no longer exist, are in decline, and are near flatlining.
There are other considerations as well. The federal government's own research determined that the regional market will sustain two casinos in Airway Heights. Even if the Kalispel's worst case scenario regarding the impact of competition is correct, Kalispel would continue to enjoy significantly more revenue for each of its 450 tribal members than would the Spokane Tribe for each of our 3,000 members.